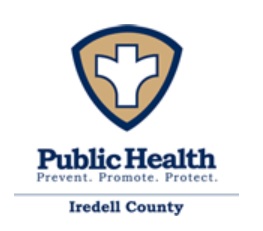 Special to Iredell Free News
A generous donation from Head Start is making it possible to provide free car seats to Iredell County families.
I-CARE Inc./Head Start donated 94 car seats to Safe Kids Iredell County and the Iredell Safe Seats Program.
Head Start received grant funding that allowed them to not only supply car seats for all of their Head Start families, but also for other child passenger safety programs in Iredell County. The car seats will be used for Safe Kids Iredell County's Safe Kids Day this spring as well to maintain a supply for the Iredell County Partnership for Young Children's Safe Seats Program.
The federal Office of Head Start supplied a one-time funding opportunity in which I-CARE Inc. received $110,037.00 to assist with Health and Safety opportunities within the Head Start Program. There was a need to purchase car seats for families due to the reduction in agency-sponsored transportation of children, meaning more parents and care-givers being responsible for transportation of children to and from centers. A portion of the funding was used for this purpose.
Road injuries are the leading cause of preventable deaths and injuries to children in the United States.
State data shows motor vehicle accidents accounted for 11 deaths of children aged 0-17 from 2014 to 2018 in Iredell County.
Iredell County hospital emergency room reported 406 children aged 0-18 were admitted due to injuries from motor vehicle traffic in 2019.
Correctly used child safety seats can reduce the risk of death by as much as 71 percent, but more than half of car seats are not used or installed correctly. The best way to keep your child safe in the car is to use the right car seat in the right way.
Safety Tips
Here are some car seat safety tips from Safe Kids Worldwide to protect your most precious cargo:
1. Buy the right car seat. Your baby needs to ride in a rear-facing car seat as long as possible until 2 or more years. When your child has outgrown that seat, you are ready for a forward-facing car seat.
2. Install your car seat correctly. You'll need to decide on using either the seat belt or lower anchors to secure your car seat. Both are safe, but don't use them both at the same time. Once your child is forward facing, it is important to use the tether with the seat belt or lower anchors.
3. Get the right fit. A properly-fitted harness gives the best possible protection for your child.
4. Know when to change your car seat. Look on the car seat label to make sure your child is still within the weight, height and age limits for that seat.
5. The back seat is the best. It is the safest place to ride for all children under age 13. Not all cars allow for a car seat in every place that has a seat belt. Check your car owner manual to see where you can put a car seat.
6. Be wary of toys in the car. Choose toys that are soft and will not hurt your child in a crash. Secure any loose objects in the car.
7. Wear your seat belt. We know that when adults wear seat belts, kids wear seat belts. So be a good example and buckle up for every ride. Be sure everyone in the vehicle buckles up, too.
8. Never leave your child alone in a car, even for a minute.
9. Find a Car Seat Expert. Safe Kids hosts car seat inspection events across the country where certified car seat technicians can teach you to install and use your car seat properly. In Iredell County, there is a permanent inspection station at the Iredell County Partnership for Young Children where you can schedule an appointment to have your car seat inspected.
LEARN MORE
♦ To learn more about the Iredell Safe Seats Program or to schedule an appointment, call 704-878-9980 or visit https://cert.safekids.org/ to find a certified car seat technician near you.
♦ You can also visit https://www.safekids.org/ or http://www.buckleupnc.org/ for car seat inspection events in your area.
♦ For more information about Safe Kids Iredell County or about car seats and child passenger safety, please contact Caroline Hager, Safe Kids Iredell County Coordinator at the Iredell County Health Department at (704) 761-2491 or caroline.hager@co.iredell.nc.us