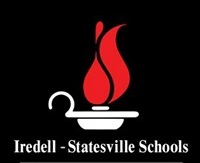 FROM STAFF REPORTS
Iredell-Statesville Schools officials announced Friday that high school graduation ceremonies for district high schools will not be held next month due to the COVID-19 pandemic.
"2020 has been a year that we will never forget! In a student's life, Senior year is so important and is filled with memories and traditions. This last month has been difficult as many cherished events have been cancelled or delayed," the district said in a news release. "One thing that has not changed at all is our devotion to our Class of 2020 and our desire to honor these milestones and traditions.
"One of these cherished memories is graduation. The graduation ceremony is important. Hearing your name called out and accepting your diploma as you walk across the stage is something that students look forward to for years."
GRADUATION
Graduation ceremonies have been moved to Saturday, August 1, for six high schools in I-SS:
● Lake Norman High School
● North Iredell High School
● Pressly School
● Statesville High School
● South Iredell High School
● West Iredell High School
The following three Early Colleges are waiting to hear from Mitchell Community College regarding a graduation ceremony date:
● Agriculture and Science Early College (ASEC)
● Collaborative College for Technology and Leadership (CCTL)
● Crossroads Early College
As soon as the district receives information from MCC, I-SS will communicate the graduation ceremony
date to early college students.
Students who are graduating from the Career Academy and Technical School (iAcademy) will
hold a modified graduation ceremony. They will do so with added social distancing in place.
The number of students graduating from the iAcademy is small enough that Principal Rogers
feels he can plan the graduation appropriately with proper social distancing in place.
VIRTUAL VIDEO TRIBUTE
All Iredell-Statesville School high schools will hold a virtual video tribute for 2020 graduates
on the originally scheduled graduation date. Students will receive specifics from their
principal for the virtual video tribute.