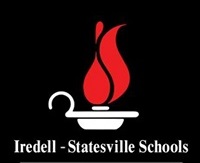 Special to Iredell Free News
The Iredell-Statesville Schools Board of Education would like to formally invite the community to complete the Superintendent Search Survey as input in this process is important. The survey may be accessed online at https://www.surveymonkey.com/r/HXVMTMF and contains 49 questions.
The data from this survey will be reviewed by the Board of Education and used as the board selects a new leader who understands the values and expectations of the community and can continue the positive direction and momentum of the school district.
In addition, the public is invited to participate in the Community Public Hearing on Monday, January 13. The Board of Education will hold a community public hearing from 6 to 7 p.m. in the conference room at the Career Academy and Technical School in Troutman to give community members, staff, and students the opportunity to provide feedback on the Superintendent Search.
This meeting will be a part of the regularly scheduled board meeting and will be open to the public. If you wish to speak, contact Board Clerk Kelly McCarraher at 704-924-2028.
Questions regarding the Superintendent Search may be directed to Sam Kennington, Board of Education District 3 representative. Kennington, who is serving as the chair of the Superintendent Search Committee, can be reached at 704-380-2964 or Samuel_kennington@iss.k12.nc.us