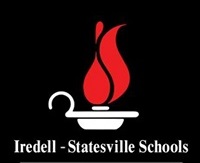 BY KARISSA MILLER
Iredell-Statesville Board of Education members on Monday rejected a proposal by district administrators to furlough four school nutrition employees and 12 Prime Time employees in January 2021.
Administrators pitched the plan as a way to offset revenue losses in both departments caused by the COVID-19 pandemic.
Operating under Plan B/A has negatively impacted revenues for student services, which is projected to result in more than $1 million in revenue loses.
School board member Sam Kennington said that he isn't afraid to make tough decisions, but he wants to have more clarity about the COVID-19 pandemic before approving staffing cuts.
There is a chance all district schools could return to in-person instruction five days a week. If the district cuts positions, there would not be adequate staffing in those departments if students return.
For this reason, the board voted to set aside $300,000 from the district's fund balance to pay staff and keep all Prime Time sites open for the rest of the 2020-2021 school year.
However, there is a catch.
Kennington, who made the motion, emphasized that he wants the superintendent and leadership team to reassign these 16 employees to other positions in the school system until they are needed in Nutrition or Prime Time.
Administrators said that there are enough vacant positions, such as custodians and bus drivers, to reassign all employees.
Alvera Lesane, associate superintendent of human resources, said she will have conversations with each individual to see if they would be willing to take another position. As of early this week, there were some indications that a few employees are not willing to drive a bus.
While money has been set aside to pay the salary of the 16 employees, the board indicated that if an employee isn't willing be reassigned to another job, they could be furloughed next year.
Furloughs do not have to be approved by the school board, but a reduction in force does.
After a long discussion and fact finding, the board also approved an increase in Prime Time fees, effective January 2021, in an effort to balance the budget.
According to school officials, the after-school child care program has not had a price increase in nearly 20 years. The board approved increasing the weekly fee from $240 to $275 and the part-time fee from $159 up to $180.
Chairman Martin Page asked all departments to start saving money where possible because the board cannot entirely rule out the possibility of a furlough or reduction in force in the unclear future.
Next Meeting
The board will meet on December 7 at 6 p.m. The meeting is open to the public and will be held at CATS, located at 350 Old Murdock Road in Troutman.