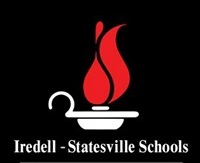 BY KARISSA MILLER
The Iredell-Statesville Board of Education will hold a special meeting Monday to discuss the back-to-school plan for high schools.
The meeting, which is open to the public, will be held at Career Academy and Technical School, 350 Old Murdock Road in Troutman at 3 p.m. It will also be livestreamed via the district's Facebook page.
I-SS Superintendent Jeff James, Executive Director of Secondary Education Kelly Cooper and the district's principals will lead the discussion with the school board.
The district announced earlier this week that I-SS will operate on Plan B and provide virtual learning options for all students when they reopen schools on Aug. 17.
The district's plan is designed to address minimal to moderate spread of COVID-19 conditions and was mandateds by N.C. Gov. Roy Cooper in a special statewide announcement made on Tuesday, July 14.
Under Plan B, the district will operate at 50 percent capacity.
♦ High School students will receive remote instruction Monday-Friday with designated days to provide targeted support. There will also likely be designated days for in-person instruction for students in classes like auto tech, band, visual arts, etc., that are more challenging to teach in a strictly virtual environment.
♦ Elementary and middle school students will attend classes in person two days per week and receive remote instruction the other three. Students with last names that begin with letters A-M will attend school on Mondays and Tuesdays. Students with last names that begin with letters N-Z would attend classes on Thursday and Friday. All facilities will receive a deep cleaning on Wednesdays.
Students will be required to wear face coverings, which will be provided by the state.
I-SS Director of Communication Boen Nutting said the district wants to get back to in-person instruction. However, she said that if the COVID-19 conditions worsened, the district has the flexibility to move to Plan C, which involves remote instruction for all students.
The district will provide additional details about the plan in the coming days and weeks. Parents should also expect to receive information about their child's specific school.
To learn more about I-SS Virtual Learning options, visit www.issnc.org/virtuallearning