Principal Kelley James will retire at end of the 2019-2020 school year
Special to Iredell Free News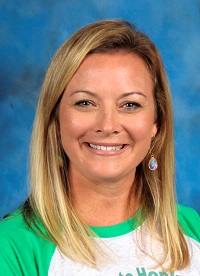 Keeley Ward has been appointed principal of Union Grove Elementary School, effective June 1, 2020.
"I am honored to move to Union Grove, a highly respected community and school of North Iredell, where I live," Ward said.
She will replace principal Kelley James, who will retire at the end of the 2019-2020 school year.
A veteran educator and a life-long resident of Northern Iredell County, Ward obtained her Bachelor of Science degree in Education from Catawba College. She earned her Masters of Arts in Public School Administration from Appalachian State University.
Ward began her service in the Iredell-Statesville Schools in 2001 as a classroom teacher. She has
also served the district as a literacy coach, instructional facilitator and as the IB coordinator at
Northview IB School. Her leadership roles include service as the assistant principal and principal at
Celeste Henkel Elementary School.
"I will hold the Celeste community dear to my heart forever," Ward said. "It has been a wonderful ride where all of us give our best work, our best heart!"
Superintendent Johnson is confident that Ward is the right leader for Union Grove Elementary
School.
"Mrs. Ward has faithfully served the I-SS school district for many years, and we look forward
to having her serve at Union Grove Elementary. Her knowledge of elementary curriculum, love of
students, and desire to serve her own community makes her a perfect fit for Union Grove."