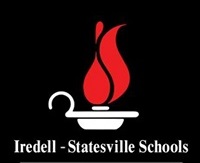 BY KARISSA MILLER
A growing number of Iredell County children and teens are enjoying a free hot lunch and ready to eat breakfast for the next day.
This occurrence is thanks to a group of dedicated Iredell-Statesville Schools' school nutrition employees, school administration, principals, staff, bus garage employees and volunteers.
The districting is now serving about 10,000 meals per day, Superintendent Brady Johnson said.
When Gov. Roy Cooper ordered all public schools to close on March 16 to stop the spread of the novel coronavirus, I-SS officials began implementing a countywide meal program the next day.
The satellite feeding program provides a free hot lunch and breakfast to all children age 18 and younger — regardless if they are an I-SS student or not — at several locations around the county.
During the second week, the district added three new school sites: East Middle, South Iredell High and Shepherd Elementary.
Additionally, I-SS enlisted the help of bus drivers, teacher assistants and other staff to help distribute meals to families with transportation barriers, running more than 30 buses daily.
"School Nutrition is honored and proud to work during this time. It's been phenomenal what I have witnessed," School Nutrition Director Tina Wilson said. "I would like to applaud everyone. … It's just took an army to make this happen. I cannot thank you enough. I praise God for an opportunity to work for I-SS."
Wilson added that this outreach would not have been possible without the support and generosity of the many community partners that have donated coolers and other essential items.
"We have a very caring community. I'm glad to be a part of the community. It's not just a job, but a service to our children," Wilson said.
Any child in the county age 18 and younger can sign up and the meals are free. If you are not signed up, visit http://www.tinyurl.com/mealrequestform and fill out an application. If you do not have Internet, you can call your child's school to sign up.
Coronavirus layoffs and Free and Reduced Lunch Applications
Families who may not have been previously eligible for free and reduced lunch may have experienced a change in financial status due to a coronavirus layoff or shut down.
They may also struggle with the extra costs incurred with their children unexpectedly at home for an extended period of time.
Wilson said that following the Department of Public Instruction's recommendation during a conference call last week, the district is encouraging its families to fill out a free and reduced lunch application if a parent has been laid off because of the coronavirus.
"This will give them free meals while they are laid off and will carry over into the first 30 days of the new school year," Wilson explained. "It will allow these families time to regroup next school year and time to recover from this if they have been laid off to find jobs."
Visit https://www.issnc.org/departments/school-nutrition and click on the Online Free and Reduced-Price Meal Applications link. Parents that need help filling out the form should call the child nutrition department at 704-873-2175.