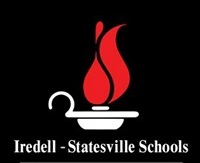 BY KARISSA MILLER
Under two of Iredell-Statesville Schools' three COVID-19 contingency plans for the upcoming school year, high school students would not attend traditional classes on campus.
And unless state officials decide it is safe to fully open schools, I-SS elementary and middle school students would either attend school two days a week and receive instruction remotely three days a week or learn remotely full time.
Public school districts across the state were instructed by the N.C. Department of Instruction to prepare for three distinct instructional models for the upcoming school year.
With students set to begin classed on August 17, I-SS officials outlined the district's three plans for the upcoming school year during the school board's Committee of the Whole meeting on Monday.
I-SS Director of Communication Boen Nutting shared information about the district's Plan A, Plan B and Plan C. The plans are based on community spread of COVID-19, ranging from low/no spread (Plan A) to minimal/moderate spread (Plan B) to substantial spread (Plan C).
"We have the desire to want to get back into the building," Nutting said. "We have the resources to do that."
Here are some highlights of each plan:
Plan A
Under this plan, schools would open their doors and operate at 100 percent capacity. All students would attend school at a regular time with enhanced social-distancing protocols and cleaning.
Plan B
Under this plan, the district would operate at 50 percent capacity.
♦ High School students would receive remote instruction Monday-Friday with designated days to provide targeted support. There would also likely be designated days for in-person instruction for students in classes like auto tech, band, visual arts, etc., that are more challenging to teach in a strictly virtual environment.
♦ Elementary and middle school students would attend classes in person two days per week and receive remote instruction the other three. Students with last names that begin with letters A-M will attend school on Mondays and Tuesdays. Students with last names that begin with letters N-Z would attend classes on Thursday and Friday. All facilities would receive a deep cleaning on Wednesdays.
Plan C
All students receive 100 percent remote instruction. No students will be allowed in school facilities. Under this scenario, classes will be set up like online courses rather than the way they were handled in the spring, when teachers had very little time to pivot to remote instruction after the governor ordered school campuses to close to prevent the spread of COVID-19.
Which Plan?
Superintendent Jeff James said the plan enacted by the district will be determined by Gov. Roy Cooper's recommendation, which could come as soon as this week.
"No matter which plan we are going to do — we will put best foot forward," James said. "We are customer driven and want to make this the best educational experience in the county."
For parents who are not comfortable sending their children to school, there will be an entirely virtual option for learning — even if the school doors are open five days a week, board Chairman Martin Page said.