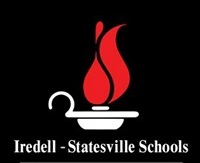 CORRECTION: An earlier version of this article incorrectly reported that students would return to Lake Norman and South Iredell high schools when the 2020-2021 school year begins in August. Some students at those schools will be allowed to return to campus for targeted instruction, but most students will receive remote instruction.
BY KARISSA MILLER
When Iredell-Statesville Schools officials announced last week that district high schools would offer only remote instruction when the new school year begins next month, they received plenty of feedback from parents.
The district's initial plan, which adhered to Gov. Roy Cooper's mandate that schools could reopen at a maximum capacity of 50 percent, called for elementary and middle school students to attend classes two days each week and receive remote instruction the other three days. High school students were to receive instruction online under that plan.
Superintendent Jeff James and members of the school board were flooded with hundreds of emails and phone calls from people who were unhappy with the decision to keep high school campuses closed.
On Thursday, the district went back to the drawing board. Principals were directed to develop a preliminary plan to offer in-person instruction so that high school students would have another option.
On Monday, during a special meeting, school board members unanimously approved a new plan to open three traditional high school campuses and the Career Academy & Technical School for in-person, part-time instruction, beginning in August. Students would receive remote instruction on the days they are not on campus.
Students at Statesville, West Iredell and North Iredell high schools will receive part-time, in-person instruction.
"These plans are not cast in stone and based on circumstances. We want to give our staff some leeway to make changes as needed," explained school board member Ken Poindexter.
When surveyed in May, almost 90 percent of parents said they would feel comfortable sending their child to school for face-to-face instruction, according to an I-SS survey, which featured 12,660 respondents.
All I-SS students have the option of participating in virtual learning if they do not feel comfortable attending school in-person.
Overview of Challenges
Executive Director of Secondary Education Kelly Cooper said that the district's high schools face difficult challenges based on the requirements related to social distancing due to the size of some of the high schools.
Some schools are at capacity and each teacher must have the ability to social distance (6 feet) desks in the classroom, which means limited seat availability. In elementary and middle, it's easier to bring back around 50 percent of our students, Cooper explained, the kids are smaller and we can space them out.
At Lake Norman High School, some classes have 50 students in them. "That's where our main problems began," Cooper said.
That is why I-SS first decided to offer a virtually only option to high school students for the Plan B option.
Based on our average classroom size, the maximum capacity will be 12 to 15 students per classroom.
While each plan differs from school to school and is subject to change, here are the basic components of each plan:
1. Gov. Cooper is requiring face coverings for all students in grades K-12 and for staff, with some medical exemptions. The superintendent said that the schools will plan "mask breaks" for students.
2. School buses will operate at a 50-percent riding capacity, which means there are about 24 seats. Buses will be cleaned after all students are transported to school and again after they are back home.
3. Students will have their temperature checked upon arriving at school. Larger schools such as South Iredell High School are estimating it will take up to two hours each morning to check students' temperatures and send them off to their assigned location.
4. Lunches will be staggered for students to get bagged lunches in the cafeteria and then return to their classrooms to eat. Students cannot share food. Time will also be provided for hand washing and sanitizing before lunch. Meals will be available on virtual learning days at nutrition hubs throughout the county.
5. Schools will be closed for deep cleaning and disinfecting on Wednesdays. According to I-SS Assistant Superintendent of Facilities and Planning Kenny Miller, the CDC identifies surface area transmission as a low possibility for spreading coronavirus. However, the cleaning staff will treat it as a high probability out of caution. Common surfaces include door knobs, railings, sanitizing desks and bathroom sinks. Staff will clean with hospital-grade disinfectants and do some additional cleaning on Friday afternoons.
6. Teachers will be available for assistance to answer questions during their office hour time for virtual students and for students on campus.
7. Physical education, music, art and other electives have not been eliminated. Steps will be taken to ensure no contact, but will go on as usual.
8. Schools will provide extra support to meet the needs of students with learning disabilities or special needs, ESL students and low income and students without WIFI access. North Iredell High School plans to provide extra support with Internet issues as the northern area of the county is known to have sometimes weak connectivity.
9. If students are not able to access online lessons, they will be provided a way to complete their work, for example, a take home packet or can come to the campus and download the material.
10. Online learning will include various components such as live (synchronous) and recorded virtual instruction. The expectation for online learning will mirror a traditional class to maintain the integrity of the course.
11. Signage regarding traffic patterns around campus, reminders to practice social distancing and mask requirement protocols will be setup around the schools.
Overview by School
• At West Iredell, Statesville High, North Iredell High and Crossroads Early College high school, face-to-face instruction will be provided Monday and Tuesday for students with the last name that begin with the letters A-L and Thursday and Friday for students with last names beginning with M-Z.
• Pressly School will offer a four-day face-to-face instruction for its K-12 students. If the school's student population increases significantly, the school will reassess.
• Some students at Lake Norman High School and South Iredell High School will receive targeted in-person instruction. Most students will receive remote instruction at those schools.
• Career Academy and Technical School will start out at a 50-percent capacity looking at operating four days a week.
"We think we can bring back all of our students that are enrolled," explained Principal Larry Rogers. "The unknown is we don't know who is coming back."
Rogers said that many of the skills students learn at CATS are needed now.