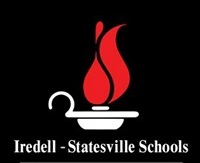 BY KARISSA MILLER
Iredell-Statesville Schools will hire six additional school nurses for the 2020-2021 school year.
With the additional nurses, I-SS will have a total of 24 school nurses. The district has 36 schools.
Marcy said that the new nurses will provide care at the following schools:
• Woodland Heights Elementary,
• Third Creek Elementary/Third Creek Middle,
• Coddle Creek Elementary,
• Union Grove Elementary/Scotts Elementary,
• N.B. Mills Elementary and Troutman Middle, and
• Lakeshore Elementary
"We are really excited. This has been needed for a long time. Lots of people will be very happy," said Executive Director of Students Services Kelly Marcy.
Nurses are responsible not only for caring for students with chronic illnesses each day, but also must handle other medical problems that might present themselves as well as make sure students are up to date on their vaccines.
Increasing the number of nurses, Marcy said, will allow the district to provide better interventions and will help with busy times, such as flu season.
Examples of chronic health conditions include diabetes, epilepsy, asthma, seizure disorders and food allergies.
Research shows that some students with chronic health conditions may encounter life or death situations or miss school more often than others. This can have a negative impact on academic performance.
In the past, Marcy and lead nurse Karen Kerley have advocated for one nurse at every school. However, the school board has had a long list of budget challenges and was unable to bring on additional nurses.
Superintendent Jeff James said that an increase in the local current expense budget and funding provided by the federal CARES Act has made it possible for the district to funding the additional positions.
Nurses are tasked with a more than they use to be, including medicine control and catherization, James said. When a school nurse isn't available, responsibilities often fall on a teacher and other support staff at the school.
I-SS estimates the cost for the additional nurses to be $490,000, which includes salary, supplement and benefits.
District leaders said that they will not know the exact cost until the individuals are hired.
Marcy explained that all of the district's school nurses are Registered Nurses. The district prefers to hire nurses who have earned a Bachelor of Science in Nursing.
Chairman Martin Page said he's thrilled the district can move forward with the new nurses this year. The board hopes to sustain the positions each year, but will need to re-evaluate again for the 2021-2022 fiscal year.