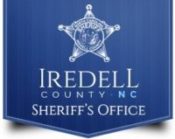 FROM STAFF REPORTS
Two suspects face felony charges related to the larceny of a vehicle and the theft of more than $1,000 worth of tools and other items in separate incidents.
Iredell County Sheriff's Office deputies responded to a residence on Carl Austin Road near Statesville on May 5 to file a report about a stolen vehicle.
While taking information for the report, the deputies learned that a report had been filed with the Statesville Police Department about a week earlier after the victim's truck had been broken into at his place of employment. The victim reported said some of his personal items, checks, and tools in a tool box in the rear of the truck had been taken, Sheriff Darren Campbell said in a news release.
ICSO detectives were assigned to the case and began working to develop leads and identify suspects involved.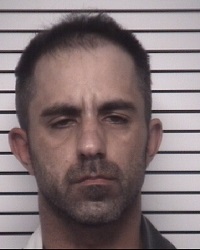 Detectives received information that a Winston-Salem woman named Lindsay Marie Lambert was in possession of the victim's stolen checks when she was arrested on an unrelated charge, Campbell said. While following up on this information, detectives identified Jeremy Anthony Mays, who was known to travel with Lambert, as a possible suspect, the sheriff said.
On May 6, detectives learned that Mays, 39, of East Bend and Lambert, 32, of Winston-Salem had attempted to cash one of the victim's checks at the State Employees Credit Union in Winston-Salem, according to the news release.
Mays left the area; however, Lambert was arrested and a short time later. After she was questioned, the victim's truck was located near the bank, Campbell said.
ICSO detectives located three pawn shops in Winston-Salem where Mays had pawned the victim's stolen tools, according to the news release. The stolen property, which was valued at $1,700, was recovered from the pawn shops.
The stolen property and the truck were returned to the victim.
Detectives charged Mays and Lambert with Felony Larceny of Motor Vehicle and Felony Larceny.
Lambert was served with her arrest warrant while she was confined in the Forsyth County Detention Center. She received a $10,000 secure bond for the charges from Iredell County.
Mays was arrested in Lincoln County on May 17. He was served with the Iredell County arrest warrant in Lincoln County and received a $10,000 secured bond. Mays was later transported to the Iredell County Detention Center.