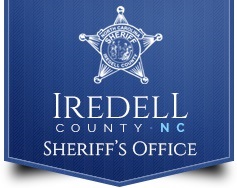 FROM STAFF REPORTS
The Iredell County Sheriff's Office has released the names of a man who died and a second who was critically injured following a chemical leak at the Lineage Logistics plant on Friday afternoon.
Anthony Edward Lamattina of Woodstock, Ga., was pronounced dead at the scene, Sheriff Darren Campbell said in a news release Monday.
A second worker, identified as Carson Brandon Drawdy, was transported to a Winston-Salem hospital, according to the sheriff.
The ICSO was called to the plant at 3776 Taylorsville Highway to investigate the fatality, which occurred about 2 p.m. Friday following an ammonia leak at the cold storage facility.
From initial reports, both men were working on pipes in a freezer unit when the chemical leak occurred, Campbell said.
ICSO detectives are awaiting the results of the autopsy conducted by the Medical Examiner's Office before concluding the investigation.
Meanwhile, Hazardous Material Response teams and Emergency Services remain on site at the plant, according to Iredell County emergency management.
Conditions both on and off the plant site are being closely monitored by other county, state, federal and utility personnel. Air monitoring outside the plant shows levels well below the threshold for concern to area residents and should not cause health concerns.
"At this time, there has been no impact on the safety of citizens living or working in the plant's vicinity and no protective actions are necessary," county officials said in a news release on Sunday.