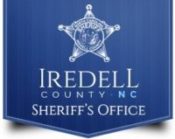 FROM STAFF REPORTS
Iredell County Sheriff Darren Campbell wants to hire the best possible people to work as patrol deputies.
That might mean hiring applicants with no previous law enforcement experience or training. For the first time, the ICSO is willing to pay top recruits for the patrol division while they attend Basic Law Enforcement Training at Mitchell Community College.
"There are not enough officers coming into the profession to fill the vacancies created by retirement and people leaving for other jobs," Campbell explained.
The ICSO's annual turnover rate is between 10 and 15 percent. With 290 employees, there is almost always a need to bring in new deputies.
Historically, for those without BLET certification, having to quit a full-time job to attend unpaid training has been a barrier for many interested in seeking a position at the ICSO. That has prevented the sheriff's office from being able to attract some applicants who have the potential to be great law enforcement officers, Campbell said.
Other agencies, like the N.C. Highway Patrol and Statesville Police Department, recruit officer candidates and pay for them to go through the BLET program. The ICSO has taken this approach for detention officers, but has not done so with patrol deputies — until now.
"We have high hopes," Campbell said. "I think this is the best way to recruit top-tier law enforcement applicants."
The ICSO is accepting applications for these two deputy sheriff candidate positions through Friday, May 14. The individuals selected for these positions will be expected to begin training on June 8.
The starting annual salary is $37,816. After training is completed, the deputies can also earn extra compensation for overtime, shift differential and holiday pay. The position also includes the county's benefits package, which includes health insurance and a retirement plan.
In the past, openings have drawn as many as 200 applicants, and with the current economic downturn and burgeoning unemployment, the sheriff expects a large talented pool of applicants for these positions.
Chief Deputy Andy Poteat said he's looking for men and women who feel called to serve and protect.
"There's a difference between a career-guy and a job-guy," he said. "We want somebody who wants to come to the Iredell County Sheriff's Office and potentially retire here."
Interested?
Apply online HERE.