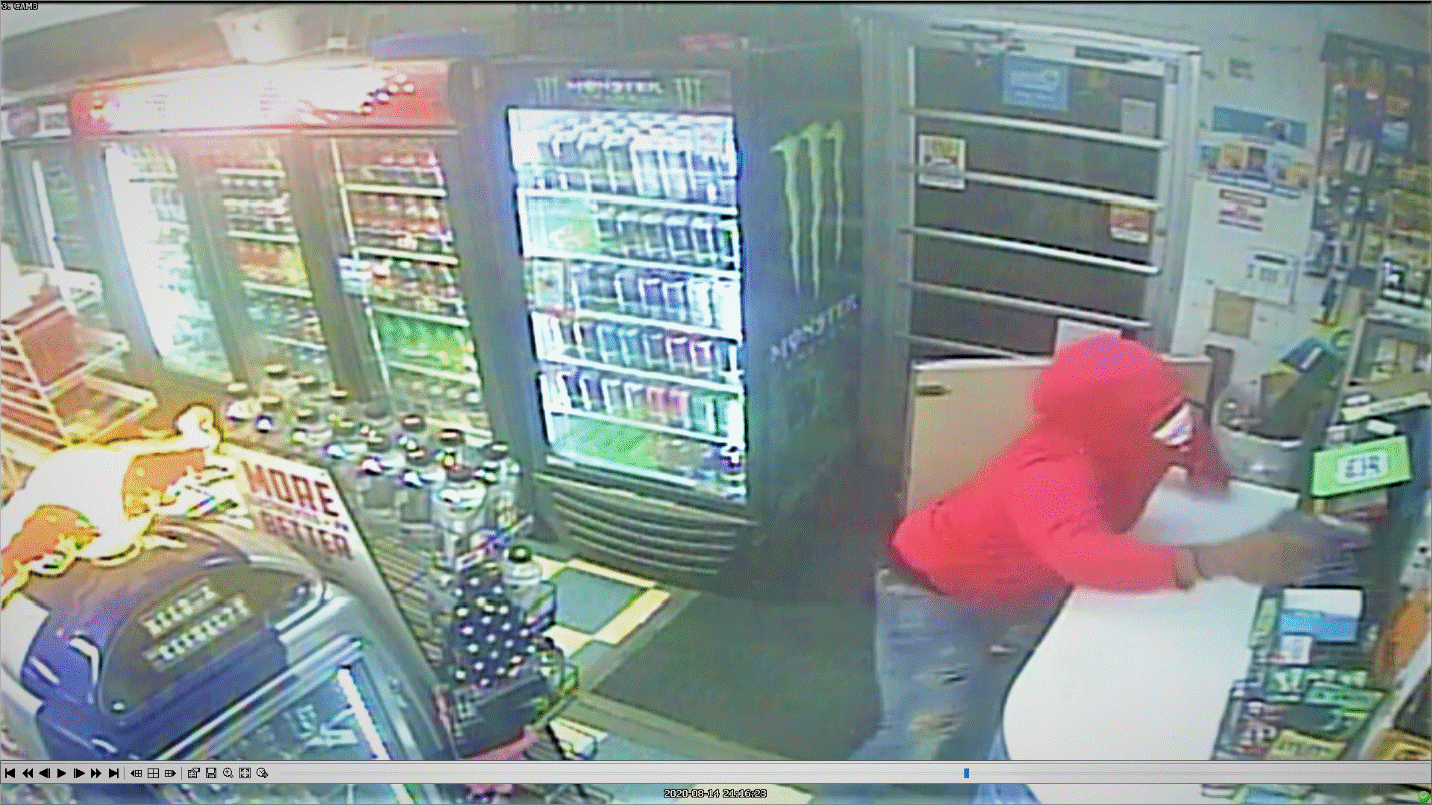 FROM STAFF REPORTS
The Iredell County Sheriff's Office is asking the public to help identify an individual who robbed an employee of a convenience store on Friday, August 14.
Deputies responded to the CITGO station at 3078 Hickory Highway near Statesville about 9:13 p.m. for a report of an robbery on that date, Sheriff Darren Campbell said in a news release.
While deputies were responding to the scene, Iredell County telecommunicators advised that the suspect had discharged a gun inside the store and fled on foot toward Statesville, Campbell said.
Deputies assigned to the ICSO Aggressive Criminal Enforcement Team utilized a K-9 to conduct a track. The K-9 located the track and went behind the business to a vacant lot, where the suspect possibly got in a vehicle, Campbell said.
Based on surveillance video, investigators determined the suspect is a black male approximately 5-foot-5 to 5-foot-7 inches tall. He was wearing a pink hoodie, blue jeans, and white basketball shoes, along with what appears to be a surgical mask, Campbell said.
The suspect pointed a gun at two individuals who were leaving the store, according to the news release. After entering, he fired one round, which struck a shelf.
The suspect then demanded money from the register, and the clerk gave the suspect an undisclosed amount of money.
Neither the clerk nor the witnesses were injured during the incident, according to the news release.
Anyone with any information is asked to contact the Iredell County Sheriff's Office Criminal Investigation's Division (704) 878-3180 or the Iredell County Crime Stoppers at (704) 662-1340.