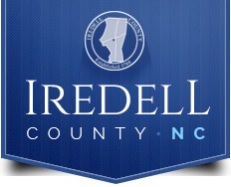 BY KARISSA MILER
The Iredell County Board of Commissioners recently adopted a comprehensive recreation master plan that will guide the county's future programming priorities in this area over the next 10 years.
The plan includes a list of capital projects for existing parks projected to cost a total of $8.4 million. The vast majority of the funds would be spent developing Jennings Park, which is north of Interstate 40.
The Iredell County Parks and Recreation Department partnered with Greenplay, LLC to create the plan. An advisory committee, consisting of residents from throughout the county, was essential to the effort, which included stakeholder meetings with key organizations and program partners, public meetings, and mailed out surveys at random to residents.
The plan includes recommendations for programming, operations and maintenance as well as capital investments for parks and recreation facilities.
Determination and support for each recommendation depends on the discretion of the Board of Commissioners, staff and administration, as it relates to budgetary implications each year.
The board has discussed the need of securing a funding mechanism to make improvements; however, the discussions have only been preliminary.
Capital master plan by park or facility for 2020-2027
• Total estimated cost: $8.4 million
Bigleaf Slopes Park
• Trail expansion to include ADA section and connection to Carolina Thread Trail: $50,000
East Iredell Lions Club Park
• Playground: $45,000
• Multi-use field: $75,00-$100,000
Iredell County Recreation Center
• ADA improvement: $45,000
• Facility Expansion/Special Purpose Room: $75,00-$100,000
• Collaboration with Fairgrounds project
Scotts Rosenwald Park
• Picnic shelter: $25,000
Stumpy Creek
• ADA Access improvements: $100,000
• Fishing pier, restroom, trails and picnic areas at boat landing: $25,000
• Lighting on remaining soccer and baseball fields: $400,000
• Continued athletic field maintenance $25,000/3 years
Jennings Park
• Phase I—Construction designs, infrastructure, grading, soccer fields, parking, ADA sidewalks, restroom and concession: $1.6 million
• Phase II—Baseball complex re-configuration, baseball field lighting, playground, concessions, ADA sidewalks: $3.1 million
• Phase III: Pickleball courts, disc golf, soccer field lighting and picnic shelters: $2.8 million.
Future Projects
The master plan also identifies $2.25 million in future projects, including:
• Carolina Thread Trail connection from Bigleaf Slopes to Broad Street: $1 million
• Carolina Thread Trail connection between City of Statesville and Town of Troutman and county piece in between: $1 million
• Potential expansion at East Iredell Lions Club Community Park: $250,000
Parks and Rec Overview
Iredell already offers a wide range of outdoor opportunities. There are canoe launches, parks, recreation grounds, playgrounds, sports fields, swimming pool, walking and running trails, archery, ropes course to name some.
In addition to outdoor programming, the Parks and Recreation Department manages the following facilities and amenities:
• Bigleaf Slopes Park
• East Iredell Lions Club Community Park
• Iredell County Recreation Center
• Jennings Park
• Scotts Rosenwald Park
• Stumpy Creek Park
Considerations
As a community with new residential developments on the rise, Iredell is becoming a highly desirable place to call home for families and retirees.
Stretching approximately 574.13 square miles, Iredell County has a very diverse population of just over 185,276 residents with an expected growth rate of 1.64 percent annually.
Iredell's ongoing residential boom is also being complemented with a flurry of commercial growth and infrastructure improvements.
In order to make Iredell a desirable place to live, great schools, housing and parks are needed to maintain its competitive position.
Greenplay's Recommendations
Many of the consultant's recommendations involve improving outreach and marketing. They also suggested developing an ADA plan for facilities as well as adding features such as signage to improve user experience.
Partnerships should be strengthened and leveraged to foster improvement of existing recreation opportunities for residents and visitors.
The plan found that the county lacks trail connectivity and infrastructure for walking and biking throughout the county.
Parks & Recreation as an Economic Engine
While Iredell is not a leader in the region for sports tourism, thousands of athletes and visitors flock to venues in various counties each year for athletic events.
In previous board discussions, it was mentioned that investing in recreation improvements and new facilities could put Iredell in a competitive position to host tournaments and other regional events.
There is a reason that cities like Cary are committed to investing $100 million in building state-of-the-art sports complexes.
According to the Outdoor Industry Association, outdoor recreation in North Carolina annually:
• Generates $28 billion in consumer spending,
• Employs 260,000 people with direct jobs,
• Generates $8.3 billion in wages and salaries, and
• Creates $1.3 billion in state and local revenue.
Those numbers cover outdoor sports and activities such as biking, canoeing, kayaking, running, camping, fishing and hunting—and the related money that participants spend on gear and equipment. It also includes other activities like disc golf and pickleball.
Money spent on fees and admission related to entertainment and recreation generated the highest revenues of $8.7 million in Iredell County, according to data from the Bureau of Labor Statistics about consumer spending in 2019.