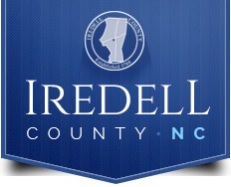 FROM STAFF REPORTS
Iredell County commissioners on Tuesday will consider a request by Iredell-Statesville Schools officials to borrow up to $9 million to pay for LED lighting upgrades, indoor air quality improvements and controls upgrades at schools throughout the system.
If the financing plan is approved by commissioners and the Local Government Commission, the improvements could be completed before the start of the 2021-2022 school year.
The project includes:
♦ Replacing 44,000 light fixtures across the district with energy-efficient LED lighting;
♦ Installation of bipolar ionization technology for air purification in 20 district schools; and
♦ Installation of controls upgrades at East Middle, Lakeshore Elementary, and Lakeshore Middle
The principal and interest on the loan would be paid for with funds allocated for capital improvements.
I-SS officials have estimated cost savings from the LED lighting and HVAC upgrades over 15 years at a total of $11 million. First-year savings are estimated at $653,000, which includes $353,000 in rebates.
OTHER BUSINESS
In other business, commissioners will:
♦ Hold a public hearing and consider a request to rezone two acres to allow a former Trinity Fire Station along Wilkesboro Highway to be converted into a race shop. After considering the proposal and concerns by neighbors, the planning board voted 9-0 to recommend rejection of the proposal.
♦ Consider adoption of the county's 2021 Public Transportation Plan
LEARN MORE
Read the entire agenda packet: BCC agenda packet_12012020