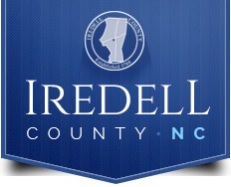 BY KARISSA MILLER
Iredell County commissioners spoke candidly Tuesday evening at the end of their regular meeting about the wave of protests and violent riots across the nation following the killing of George Floyd by Minnesota police in May.
Commissioner Gene Houpe said that as a 32-year-police officer what he sees going on across the country is hard to watch. This started over a police reform issue, he said.
"The anarchy of people's business and private property and the needless ambush of police officers — I want to publicly condemn tonight," Houpe said. "We as a society cannot continue to let that go on."
County officials are available for dialogue about the need to reform, Houpe said.
"We appreciate the peaceful protests in our town and cities. But what people see in other towns is not peaceful protest," he said.
As a result of the unrest, good people are leaving careers in law enforcement, Houpe said. Teaching children that ambushing police officers is acceptable cannot be tolerated, he said.
"Our military veterans are being spit upon at these protests. We can't allow this. This country better wake up," Houpe said, adding that he hopes citizens will continue to pray for our nation.
Commissioner Ken Robertson also shared his thoughts on the matter.
"When you have political figures in leadership positions publicly prejudging police officers in every encounter with the assumption that they are guilty — that they are intentionally doing evil things, that has consequences," Robertson said.
"Now, we are seeing some folks treating the police as if they are evil and they need to be shot in the streets like dogs," he added.
Robertson reminded the public that they have the power to vote someone in and out of office.
Chairman James Mallory said social media and news media amplifies things in a nation of 300 million people to the point that it looks like these events are happening every day in your neighborhood.
He reminded people to look around at what's happening locally.
"Our police and our communities work together … even though we have strongly held opinions, whether they are philosophical, political, religious or economic — at the end of the day we are neighbors," Mallory said.
The chairman encouraged people to unplug from devices and technology and engage in conversations and forge relationships with their neighbors — which makes "it hard to be hateful."
OTHER BUSINESS
Also, during the meeting, the board:
♦ Approved a request from Iredell-Statesville Schools to consider the Right of First Refusal on Ebenezer School property.
♦ Approved a request from Solid Waste for approval and award of a construction contract of $324,988 with SCS Field Services for expansion of the Gas Collection and Control System (GCCS) on phase five of the landfill.
♦ Approved a request from the Health Department for approval of budget amendment in the amount of $279,239 for COVID-19 Epidemiology and Laboratory Capacity to enhance detection activities.
♦ Approved a request from the Finance Department for approval of an amended project ordinance for the Mitchell Community College Health Science Building.
♦ Approved a request from Administration to apply to the City of Statesville for annexation. The county properties on Bristol Drive and Westminster Drive are currently served by different emergency service agencies. County staff is recommending petitioning the City of Statesville to annex the properties around the Public Safety Center, Agricultural Extension Service building and Animal Services.