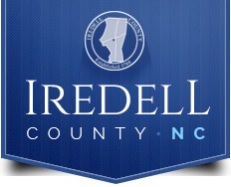 BY KARISSA MILLER
Iredell-Statesville Schools officials on Tuesday pitched a comprehensive infrastructure modernization project to the Iredell County Board of Commissioners that will create a healthier and safer learning environment for students while generating a savings of $11 million over 15 years.
County commissioners gave the proposal a chilly reception.
According to I-SS Assistant Superintendent of Facilities and Planning Kenny Miller, the district has deferred work on infrastructure projects — including aged lighting and outdated HVAC equipment — in several school buildings.
I-SS partnered with Environmental Solutions Group to create a plan to implement cost-efficient infrastructure improvements that will provide a better learning environment.
The project will result in "improved indoor air quality, higher efficiency, more comfortable space for our teaching and learning space," Miller said.
The plan — which involves borrowing up to $9 million — will reduce energy and operational costs across the district's 40 buildings. The district plans to pay off the loan with money from the capital outlay provided by the county.
If implemented, the plan would generate energy savings of approximately $572,750 annually for I-SS, Miller said.
Those savings could be used to pay for student computers and tablets.
Brighter lighting
Part of the project involves switching thousands of light fixtures to energy-efficient LED lighting.
As a pilot program, the district changed out the fixtures at East Iredell Middle School in 2015 to LED lighting.
"We wanted to use it as our test bed. We reduced our lighting fixtures and bulbs. We saw improvements in the learning environment. Teachers liked it, and we reduced our energy cost," Miller said.
Soon thereafter EnergyUnited contacted the district and said something was amiss because the school's electricity bill was too low. The co-op suspected a bad meter or transformer.
The difference, I-SS officials said, could be explained by the switch to LED lighting. The school observed a power usage reduction of 30-percent, plus $1,000 per month in savings due to lower peak demand.
I-SS then began slowly switching to LED lighting at some of our schools, in gyms and other high-use areas, but the district does not have funding in its operations budget to complete the transformation any time soon.
Here are some other details about the project:
LED Lighting
♦ It would upgrade 37 school buildings to LED lighting. This is a total of 37,510 total lighting fixtures.
♦ Project installation period: 6 to 8 months.
♦ 10-year warranty on replacement bulbs.
♦ Projected annual energy savings: $572,750.
Indoor Air Quality Improvements
♦ It would involve 20 school buildings.
♦ A bipolar ionization technology for air purification would be installed.
♦ Due to product demand, a significant price increase could occur in 2021.
Controls Upgrades
♦ Upgrade 1990s control system and replace obsolete old boiler at East Iredell Middle.
♦ Resolve longstanding control system design issues that generate inefficiency at Lakeshore Elementary and Middle schools.
♦ Improved climate-controlled classrooms for improved teaching and learning environment.
♦ Energy efficiency gains due to improved energy management software.
In order for the project to occur, I-SS would enter into a design/build contract for LED lighting, Indoor Air Quality improvements and Control Upgrades across the system.
The district is asking the county commissioners for approval to make an application to the Local Government Commission to issue debt not to exceed $9 million for financing.
The debt payments would come from I-SS' future capital allocations. There would not be a tax increase or bond of any kind.
If the project isn't approved, the district will have to use a pay-as-you-go method, which means that it will cost more and won't be done as quickly.
Commissioners express reservations about project
Commissioner Ken Robertson expressed many concerns about the project. He explained that as a fiscally conservative board that they must inspect every dollar spent.
"It's about spending the limited money that we've got in the right way," Robertson said.
He also questioned if replacing a boiler and HVAC control system, which is outlined in the scope of the project, should fall into the category of capital expenses. Robertson said that it should fall under the district's recurring maintenance expenses.
"Where does maintenance responsibility stop and start, and when does capital projects to build things start? Our intent was to do capital projects for building new buildings, adding new wings and such like that," Robertson said.
Vice Chairman Tommy Bowles suggested that the facilities task force meet to discuss which items fall under maintenance and which items should fall under capital expenses.
Robertson also pointed out that improving indoor air quality at 20 schools is unrealistic. He said that all schools will want improved indoor air quality and won't be happy until they receive the same improvements.
In that same vein, he mentioned that Mooresville Graded School District, Mitchell Community College and the county will also want that done to their buildings.
"The revenue stream is limited. It's a matter of priority," Chairman James Mallory explained.
Bowles recommended tabling the request. The board voted unanimously Tuesday to table the request, pending further study.