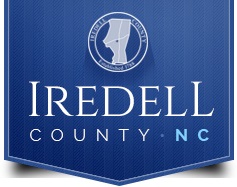 BY KARISSA MILLER
The Iredell County Board of Commissioners will hold a public hearing Tuesday to consider changes to its personnel ordinance.
The ordinance revisions will include changes to the pay and position classification plan, employee benefits, separation, disciplinary and reinstatement, personnel records and implementation of policy.
The changes will help provide clear definitions for promotion and reclassification along with other considerations. If approved, these changes will be implemented on July 1, 2020.
The board will only meet at 7 p.m. at Iredell County Government Center, 200 S. Center Street Statesville, and will be livestreamed via the county's website.
The board will also conduct three rezoning public hearings at their meeting:
The first is a request from Stephen F. Overcash to revise Highway Business Conditional District (HBCD) conditions associated with approximately 2.83 acres at 2059 Charlotte Highway.
The second public hearing is a request from Nate Overholt to rezone two adjoining parcels, approximately 38.08 acres, along Tomlin Mill Road, next to the I-77 corridor, from Highway Business/Residential Agricultural (HB/RA) to General Business (GB).
The third public hearing is to consider a request from Jonathan Carter to rezone two adjoining parcels, approximately 1.11 acres, located at the corner of Absher Farm Loop and Taylorsville Highway from Residential Agricultural (RA) to Neighborhood Business (NB).
Citizens wishing to submit a comment regarding any of the public hearings, can email their comments to publiccomment@co.iredell.nc.us.
OTHER BUSINESS
Also, during Tuesday's meeting, commissioners will:
♦ Consider approving a request from the Finance Department for approval to remit additional grant funds in the amount of $66,666 Iredell-Statesville Schools received. These funds will be used to purchase 15 bus cameras.
♦ Consider approving a request from the Health Department for approval of the Fee and Eligibility Policy Revisions to be effective immediately and approval of the proposed Clinical Services, Dental and Environmental Health Fee Schedules.
♦ Consider approving a request from the Library for approval of budget amendment and to accept a State Library of North Carolina Library Services and Technology Act Mini-Grant in the amount of $2,000 to assist with responding to the coronavirus pandemic.
♦ Consider approving a request from Tax Administration for approval of Appointment of Interim Tax Assessor.