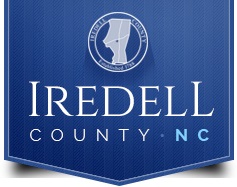 Special to Iredell Free News
Iredell County officials announced Friday the planned partial closure of the Mooresville Transfer Station in order to conduct major repairs.
Construction is set to begin on Saturday, April 18, and continue through Sunday, April 26. During this time, the facility will remain open for Iredell County residents to dispose of household waste and recycling only. The Transfer Station will not accept any other materials, including construction and demolition, brush, yard waste, appliances or commercial waste.
Customers wishing to dispose of any materials other than household waste and recyclables will be routed to the Twin Oaks Solid Waste Facility located at 354 Twin Oaks Road in Statesville, which will be operating on an adjusted schedule.
The Twin Oaks Facility is open Monday through Friday from 7:30 a.m. to 4 p.m. and will operate for extended hours of 8 a.m. to 6 p.m. on Saturday, April 18, and Saturday, April 25, only. The Twin Oaks location will also be open from 2 to 6 p.m. on Sunday, April 19, and Sunday, April 26, to accommodate customers. The extended weekend hours for the Twin Oaks Facility are for these two weekends only.
All household materials must be bagged and tied up. Only those with an Iredell County Solid Waste decal will be permitted to unload. Be prepared for long wait times due to the construction and current "social distancing" protocol.
Solid Waste Enforcement personnel will be present to aid in traffic control.