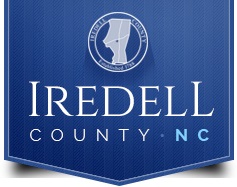 BY KARISSA MILLER
Iredell County commissioners have known that a positive step forward during the COVID-19 pandemic will be the reopening of nonessential businesses throughout the county.
They expected to have a say about when that happens.
That's not the case. Gov. Roy Cooper issued a 30-day statewide stay-at-home order on March 27 that prohibits certain types of businesses, such as nail salons and barber shops, from conducting business. Executive orders issued by the governor supersede all local directives and ordinances.
During the Board of Commissioners' meeting on Tuesday, Chairman James Mallory asked commissioners for their consent to send a letter on behalf of the board to the governor and the local legislative delegation seeking permission to make decisions regarding stay-at-home orders and other restrictions for the county.
Mallory wants the county to be able to move from a "statewide meat clever approach, one-size-fits-all, to a more discreet scalpel-like approach."
The conditions in Iredell County, where have been less than 100 confirmed cases of COVID-19 and three deaths linked to the coronavirus, are better than many metro Charlotte areas, he explained.
The goal of Cooper's executive order, Mallory said, was "slow the spread — not stop the spread … so that our healthcare systems would not be overwhelmed."
"We need to keep our eye on the ball. We don't want to pull the trigger too soon and lose ground that we have very painfully gained," Mallory said. "On the other hand, we need to be able to move forward to achieve both goals — not only protecting lives, but restoring livelihoods."
"I would caution everyone our success depends on everyone practicing personal responsibility and social distancing," he added.
Mallory urged citizens to continue to follow the guidelines of the CDC — washing hands frequently, wearing a face mask, cleaning frequently touched surfaces, practicing social distancing and staying home as often as possible.
Vice Chairman Tommy Bowles agreed that decisions should be made by local elected officials.
"We have to do a calculated approach … we have to do this cautiously, but we've got to get on with it," Bowles said.
Commissioner Ken Robertson said it's a fluid situation and the data changes daily and that the board will make data-based decisions.
Robertson said Cooper's stay-at-home order is very broad. Any business can deem itself "essential" and reopen, with the exception of sit-down restaurants, beauty shops and barber shops, as long as it can ensure social distancing, he said.
"I want us to get open. We need to spend our money local," Robertson said.
And while he would prefer that local governments have leeway, Robertson said he respects the decisions made by Gov. Cooper and President Trump.
He also spoke of the many scientific unknowns, including the difficulty the prevalence of COVID-19.
Commissioner Gene Houpe reminded the public that the county's website has updated information on the novel coronavirus and other resources. He said that it's important to get factual information locally.
He also praised county employees and healthcare workers for meeting the needs of citizens during this unprecedented challenge.
Houpe mentioned that these workers are isolating themselves from their families as they provide care to residents. Healthcare workers are also among the patients who have tested positive for COVID-19.
Commissioners unanimously approved Mallory's request to send a letter to the governor and other lawmakers, seeking local control over which businesses can reopen. It is likely that commissioners will include barber shops, beauty salons and sit-down restaurants.
Mallory stressed that the county will align its actions with the Town of Mooresville, for example, to ensure that any local changes are not confusing to residents.
Commissioners wondered what the response would be from the public as government-ordered protections are modified or lifted. Will COVID-19 cases diminish during the summer months? Will citizens continue to social distance?
While commissioners appeared optimistic about their next small steps, they also reminded the public of the one fact that many people continue to overlook: There is still no vaccine for COVID-19.