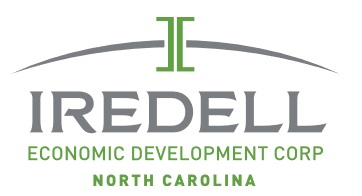 Special to Iredell Free News
Manufacturing Day is a national event held annually to raise awareness of careers in manufacturing. Showcasing manufacturing draws attention to several fulfilling career paths available within modern manufacturing.
This year Iredell County Economic Development Corporation will be celebrating Manufacturing Day by encouraging, students, educators, parents, and community members to learn more about local companies and training opportunities that lead to careers in manufacturing.
TIredell EDC i connecting with students, parents, and jobseekers to celebrate the extraordinary opportunities in manufacturing.
During the week of September 28 – October 2, 2020, Iredell EDC will be sharing high-impact media, job postings at local manufacturing companies, and company competencies for our community to share with students, for job-seekers to explore, and for families to watch and learn more at-home. You can join via the nonprofit's social media channels via LinkedIn, Instagram, and Facebook to engage and share these efforts.
"Iredell County has a strong presence of manufacturers, with approximately 300 employers, 9,000 jobs, representing the third largest industry sector. Cultivating a pipeline of skilled workers is imperative to the success and growth of our economy," said Jenn Bosser, president & CEO of Iredell EDC. "Iredell EDC is proud to support workforce development efforts to showcase jobs and career pathways within our local industries."
Iredell County Economic Development Corporation is organizing and promoting the following events to create awareness:
♦ Sharing and posting information from the Edge Factor's Rock Manufacturing Kit to host a five-day STEAM Experience
Students and teachers in Iredell's public middle and high schools have access to a full suite of digital career tools on the Edge Factor platform through generous support of Iredell County Board of Commissioners. The 5-Day Steam Experience is available for free to everyone:
♦ Day 1: Science (Monday, Sept. 28) – Link: edgefactor.com/Rock-MFG-DAY-Science
♦ Day 2: Technology (Tuesday, Sept. 29) – Link: edgefactor.com/Rock-MFG-DAY-Technology
♦ Day 3: Engineering (Wednesday, Sept. 30) – Link: edgefactor.com/Rock-MFG-DAY-Engineering
♦ Day 4: Art (Thursday, Oct. 1) – Link: edgefactor.com/Rock-MFG-DAY-Art
♦ Day 5: Math (Friday, Oct. 2) – Link: edgefactor.com/Rock-MFG-DAY-Math
♦ Hosting a virtual Career Fair in partnership with Centralina Workforce Development Board and NCWorks
♦ Register your company here: https://centralinawfs.formstack.com/forms/virtual_interest_form
♦ Jobseekers can register here: https://centralina.easyvirtualfair.com/
♦ Releasing a case study highlighting the CNC Machinist Program available at NASCAR Technical Institute and partnership with local companies Roush Yates Engines and Mitsubishi Materials USA.
About Iredell EDC
Iredell County Economic Development Corporation (Iredell EDC) was formed in 2017, as a result of our leaders and communities coming together with a vision to organize our economic development efforts under one county-wide economic development organization. Iredell County Economic Development Corporation is a 501(c)6 private-public partnership dedicated to the growth and success of Iredell County. We work with partners at the local, county, region, and state levels to address business opportunities and challenges to ensure a vibrant business community.