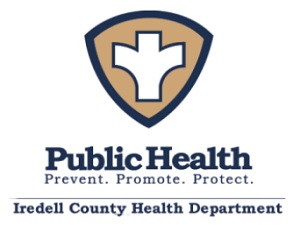 Special to Iredell Free News
Since the beginning of the COVID-19 crisis, Iredell County Health Department personnel have been advising all permitted facilities. The department wants to offer support to businesses of all types across the county.
The Food and Facilities Program staff can answer questions on disinfectants and sanitizers, safe distancing solutions and can make site visits to offer technical assistance upon request. Assuring all local businesses have knowledge related to necessary safety precautions when reopening is the department's top priority. As the state eases into its new sense of normalcy, businesses are encouraged to reach out to the department via email at environmentalhealth@co.iredell.nc.us or call 704-878-5305, Ext. 3456.
Another helpful resource, originally designed for the restaurant and lodging industry is "Count On Me NC." This free, voluntary COVID-19 training program was developed by public health officials and food safety experts. It is useful for all types of business to help keep everyone safe and protected. After viewing several 30-minute training videos, participants not only can print a certificate to post in their place of business but also can use the Count On Me NC logo in their marketing and promotions. For additional information, visit www.CountOnMeNC.org
LEARN MORE
For more information regarding reopening of businesses, visit https://www.cdc.gov/coronavirus/2019-ncov/community/general-business-faq.html
For general information from the Iredell County Health Department about COVID-19, visit https://www.co.iredell.nc.us/1383/Coronavirus-COVID-19