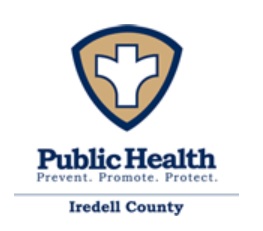 BY KARISSA MILLER
Iredell County Health Department staff briefed county commissioners on local efforts to prepare for the novel coronavirus, or COVID-19, during Tuesday's board meeting.
Gov. Roy Cooper announced on Tuesday the first confirmed case of COVID-19 in North Carolina, stating it was a travel-related case.
COVID-19 is a respiratory illness that can spread from person to person. The virus was first identified during an investigation into an outbreak in Wuhan, Hubei Province, China in December 2019. Risk of infection is dependent on exposure to the virus.
There have been more than 80,000 cases worldwide. In the U.S., there have been 108 documented cases of COVID-19 and six documented deaths.
Samantha Migit, emergency preparedness coordinator for the Iredell Health Department, told commissioners that the immediate risk to the general public remains low at this time.
Health Department Director Jane Hinson said her staff has been working closely with the CDC and the N.C. Department of Health and Human Services.
Here are some of the actions the Health Department has taken to protect citizens locally:
• Activated epidemiology team.
• ICHD is notified by N.C. Department of Health and Human Services (DHHS) of travelers returning to Iredell County from other parts of China who do not have any symptoms, but are asked to monitor their health for 14 days.
• ICHD will monitor these return travelers through daily phone contact.
• ICHD is meeting regularly to discuss preparedness, plans and response.
• Meeting internally with partners and agencies in the community.
• Attending weekly calls with the CDC, NC DHHS and hospitals/EMS.
• Disseminating information to healthcare providers and partners via blast fax and email.
• Fielding call from healthcare providers and the public.
• Continuing to ask travel questions when patients make appointments or come to the Health Department.
• Working with EMS and the 911 call center to modify call guidance protocol for 911 call center.
• Inventory of protective equipment and ordering of additional equipment and supplies.
• Coordinated the Iredell County Healthcare Preparedness Committee meeting on February 27.
The public, Hinson said, should get their information from the CDC website, which provides information on what cleaning products to use, up to date information on travel and more.
"We will not release information in regards to numbers if we are monitoring individuals or if we have any person under investigation. That is coming from the guidance of DHHS," Hinson said.
Because there is not a medication or vaccine, common sense measures are very important.
Protect yourself. Stay home when you are sick. If you are a teacher, don't go to school sick and expose your students, Hinson said.
Symptoms
Patients with COVID-19 have reportedly had mild to severe respiratory illness. Symptoms, which appear within two to 14 days after exposure, include:
• fever,
• cough and
• shortness of breath.
• These mimic a lot of the flu symptoms.
If you have been in China or other affected areas within the past two weeks and develop symptoms, contact your doctor.
How is Covid-19 spread?
It started from an animal and spread to a human. It can now be spread person to person by:
• Coughing
• Sneezing
• Touching an object with the virus on it and then touching your nose, mouth or eyes before washing your hands.
• Close personal contact with someone that has COVID-19.
Best Practices
• Disinfect and clean frequently touched surfaces.
• Avoid close contact with people who are sick.
• Social distancing, 6 feet or more.
• Wash your hands with soap and water for at least 20 seconds.
• Cover your cough or sneeze with a tissue, then throw the tissue in the trash.
LEARN MORE
Visit Iredell County Health Department's Facebook page for links to the latest information regarding COVID-19.