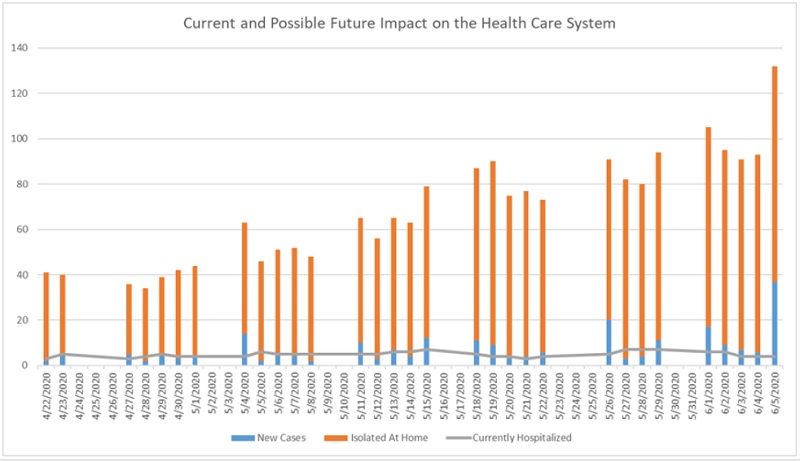 FROM STAFF REPORTS
Iredell County health officials reported 37 new cases of COVID-19 on Friday, the largest number of new cases reported in a single day in the county.
The surge in cases, to a total of 327 cases, came on the heels of four community testing events hosted by the Iredell County Health Department in the past two weeks.
Among those cases:
♦ 95 people are isolating at home;
♦ 4 people are currently hospitalized;
♦ 222 are presumed recovered; and
♦ 6 people have died
The current number of people isolating at home is the highest that figure has been since the county reported its first case on March 16.
Geographic Dispersal of COVID-19 Cases in Iredell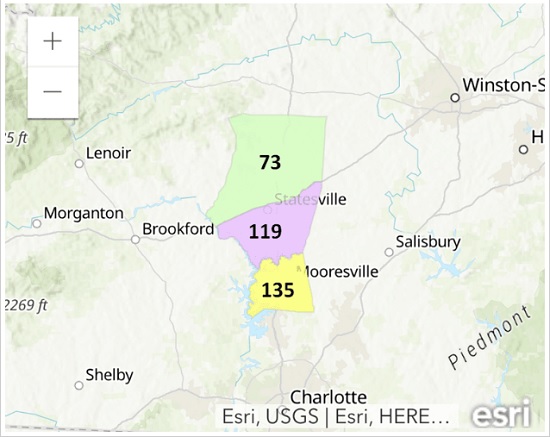 The new total includes double-digit increases in COVID-19 cases in all three geographic regions of the county. The southern region had 10 new cases, boosting its total to 135. The central region added 12 case, pushing its total to 119. There were 15 new cases reported in the northern end of the county, increasing that area's total to 73.
The uptick in new cases in Iredell is part of a statewide surge of COVID-19. Across the state, more than 1,200 new cases were reported as the total caseload increased to 33,255. Some 717 people are currently hospitalized in North Carolina, and there have now been 966 deaths attributed to the coronavirus across the state.