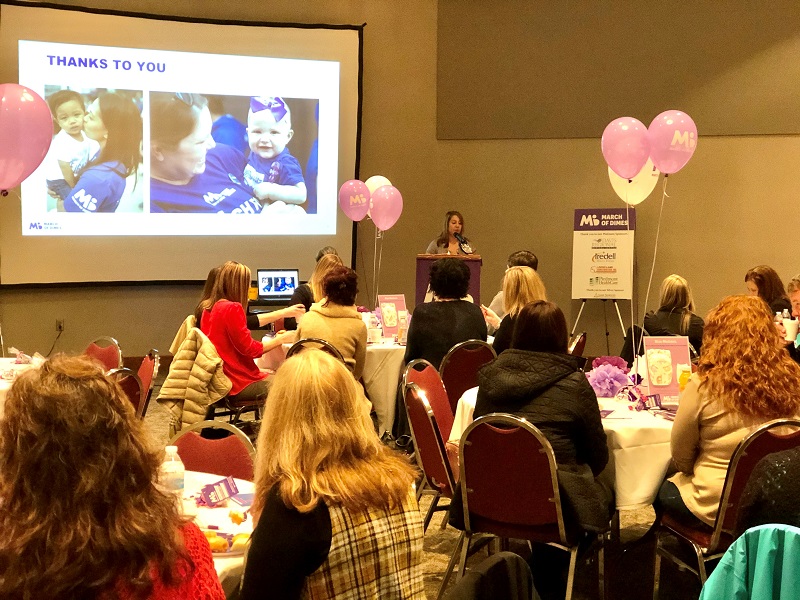 Special to Iredell Free News
Local families and business leaders joined together on Thursday for the Iredell County March for Babies kickoff event.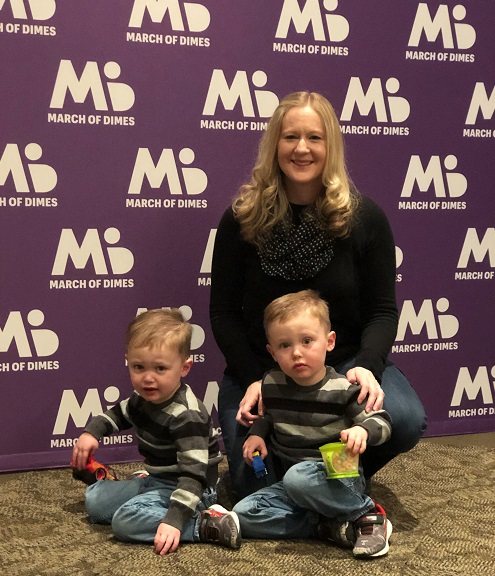 This year's Ambassador Family is the Everett family. Brian and Melissa Everett found out they were expecting twins in September 2016. Their story underscores the important work that March of Dimes funds across the nation.
"My pregnancy with our baby boys was nearly picture perfect until I went into premature labor at 34 weeks and two days," Melissa said.
Chase and Chandler were born less than three minutes apart, and both boys weighed less than five pounds.
They were tiny, but they were fighters. After spending 19 days in the Special Care nursery at Lake Norman Medical Center, the Everett twins were discharged and came home together.
Today, Chase and Chandler are healthy, rambunctious and energetic almost 3-year-olds who brighten their parents lives each and every day.
Julie Mauney, director of Women's Services at Lake Norman Regional Medical Center, and Rebekah McCarthy, family nurse practitioner with Piedmont HealthCare serve as the Iredell County March for Babies co-chairs.
2020 Walk Details
The 2020 Iredell County March for Babies will be held on April 4 at the Troutman ESC Park. Onsite registration starts at 9 a.m. and the three-mile walk kicks off at 10 a.m. You can sign up at www.marchforbabies.org/iredellcounty. Start a team with your company, family or friends. You can also donate directly to help every mom and baby get the best possible care.
National partners are RB and HCA Healthcare. Regional partners are Publix Super Markets. In Iredell County, Davis Regional Medical Center, Iredell Health System, Locke-Lane Construction and Piedmont HealthCare are Platinum Sponsors.
About the March of Dimes
March of Dimes leads the fight for the health of all moms and babies. We believe that every baby deserves the best possible start. Unfortunately, not all babies get one. We are changing that.
For 80 years, March of Dimes has helped millions of babies survive and thrive. Now we're building on that legacy to level the playing field for all moms and babies, no matter their age, socio-economic background or demographics. We support moms throughout their pregnancy, even when everything doesn't go according to plan. We advocate for policies that prioritize their health. We support radical improvements to the care they receive. And we pioneer research to find solutions to the biggest health threats to moms and babies.