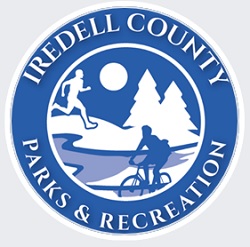 Special to Iredell Free News
The Iredell County Parks & Recreation Department is excited to announce details for its 2020 Basketball Skills Challenge.
This two-event challenge at the Iredell County Recreation Center includes:
(1) Obstacle-Course Competition that showcases a head-to-head, bracket-style challenge that tests the player's dribbling, passing, agility and 3-point shooting; and
(2) Spot Shot Competition that showcases individual dribbling, shooting and rebounding against a 1-minute clock.
The challenge will take place from 10:30 a.m. to 12:30 p.m. on Saturday, December 12, at the Iredell County Recreation Center located at 123 Grannis Lane, Statesville.
In order to comply with mass gathering guidelines, participants will be emailed individual event times on Friday, December 11.
Registration is open now through Thursday, December 10. The cost is $5 per participant.
The skills challenge is open to all boys and girls from age 9 to 17. Prizes will be awarded to the Champions of the following divisions: ages 9-10, 11-13, and 14-17.
REGISTRATION
To register, visit www.iredellparksandrec.com.
LEARN MORE
For more information, please contact Daniel Taylor, Athletic Director at Iredell County Parks and Recreation Department at daniel.taylor@co.iredell.nc.us or (704) 878-3104.