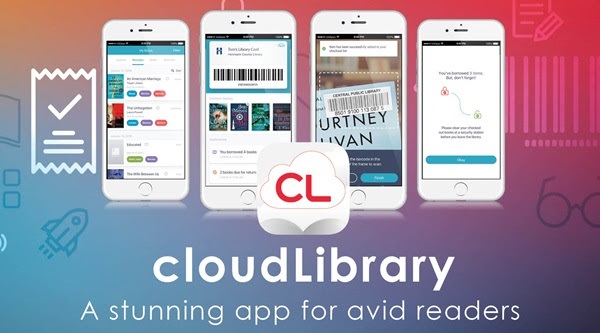 Special to Iredell Free News
The Iredell County Public Library recently introduced cloudLibrary – a new feature-packed app that makes it easier than ever to organize and return your library items.
Features include:
♦ Virtual library card: Never leave your card at home again. Your virtual library card in the cloudLibrary app can do everything your physical card can do – except take up space in your wallet. And the best part? You can load the whole family's cards into cloudLibrary and easily switch between accounts.
♦ Interactive receipts: Say goodbye to lost receipts and cluttered inboxes. cloudLibrary provides you with a digital receipt right within the app. The receipt allows you to view recently borrowed items, favorite items (great for recommending a read to a friend), check due dates, and even get return reminders.
♦ My Book Bag: Pack it all up – almost effortlessly. Great for families who check out (and need to return) multiple items at once, My Book Bag is a handy checklist of borrowed materials. Pack it up, check it off, and finally get ALL of your materials returned in one trip.
Customize your cloudLibrary: Reading is fun – so is this app. Create your own avatar, choose a theme, and curate notifications, so you get the information you want just the way you want it.
DOWNLOAD
♦ For iPhone: https://apps.apple.com/us/app/cloudlibrary-by-bibliotheca/id466446054
♦ For Android: https://play.google.com/store/apps/details?id=com.txtr.android.mmm&hl=en_US
LEARN MORE
For ore information, call 704-878-3090 or email jennifer.levins@co.iredell.nc.us