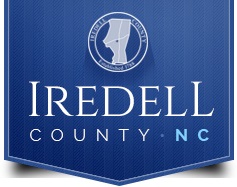 FROM STAFF REPORTS
The Iredell County Tax Collector Division is working to collect $1.84 million in delinquent taxes for 2019.
The Iredell County Board of Commissioners levied a total of $135,795,360 in property taxes for 2019. As of May 14, the county has collected 98.65 percent of the total amount due.
According to Tax Collector Bill Furches, about 9,000 of the more than 111,000 accounts are currently delinquent. The outstanding balance on many of these accounts is under $1,000.
Tax bills are mailed to property owners in August and are due September 1.
All past due accounts are assessed an interest charge of 2 percent on January 6, and an additional 0.75 percent is added on the first day of each month thereafter until the bill is paid.
The tax collector division has numerous tools at its disposal for collecting delinquent taxes, including attachment of bank accounts, debt set off on income tax returns, foreclosure, garnishment of wages or rents, levy on rents and/or other money due you, and seizure of vehicles or other personal property.
County taxes help fund the operations of Iredell-Statesville Schools, Mooresville Graded Schools, Mitchell Community College and the various departments of the county government, including the health department, sheriff's office, animal control, planning and zoning, the library and more.
Here is a list of the top 100 delinquent accounts:
TOP 100 DELINQUENT ACCOUNTS
| | |
| --- | --- |
| PROPERTY OWNER | DELINQUENT TAXES (2019) |
| 1. Everest Mooresville LLC | $89,326 |
| 2. North Point Resources LLC | $72,620 |
| 3. 75 Express Inc. | $67,179 |
| 4. Earnhardt Real Properties LLC | $65,671 |
| 5. New Victory Lanes LLC | $49,930 |
| 6. FAW JC | $27,493 |
| 7. Alcove II LLC | $26,405 |
| 8. Williams Jack | $25,587 |
| 9. Earnhardt Properties LLC | $22,066 |
| | |
| --- | --- |
| 10. Earnhardt Real Properties LLC | $21,424 |
| 11. 3405 Clemmons LLC | $19,065 |
| 12. Mid Atlantic IRA FBO | $18,148 |
| 13. Hedrick Larry S | $18,091 |
| 14. Jin Feihong | $14,583 |
| 15. Cripple Creek LLC | $14,566 |
| 16. LCB Properties | $14,307 |
| 17. HC 2000 INC | $14,159 |
| 18. LLL Lineage Logistics | $12,290 |
| 19. Iron World Manufacturing | $11,315 |
| | |
| --- | --- |
| 20. Lake Field Investments LLC | $11,144 |
| 21. Plyler Properties | $10,629 |
| 22. Georgakis George D | $10,577 |
| 23. GCM Holdings LLC | $10,003 |
| 24. Mooresville Rhinehardt | $9,827 |
| 25. Baltic Avenue LLC | $9,472 |
| 26. Bowers Ronica et al | $8,698 |
| 27. Statesville Golf Center | $8,595 |
| 28. Tommy Baldwin Racing LLC | $8,530 |
| 29. Elliott Joel | $8,425 |
| | |
| --- | --- |
| 30. Everest Mooresville LLC | $8,274 |
| 31. Lake Cruises INC | $8,257 |
| 32. Troutman Gateway LLC | $7,814 |
| 33. Spiffy Lube Properties LLC | $7,768 |
| 34. WJW Associates LTD | $7,642 |
| 35. M & K Holdings LLC | $7,612 |
| 36. Sandman Investments LLC | $7,493 |
| 37. South End Investors | $6,988 |
| 38. Horton Donald J | $6,805 |
| 39. Johnson Matthew Jeffrey | $6,780 |
| | |
| --- | --- |
| 40. River City Associates | $6,675 |
| 41. M J Silmser Corporation | $6,650 |
| 42. REALCO Development Corp. | $6,632 |
| 43. Jianping Qiu | $6,387 |
| 44. S & S Building & Design LLC | $6,211 |
| 45. Clearview Construction LLC | $6,083 |
| 46. Stewart Ford | $6,069 |
| 47. First Class Preparatory Academ LLC | $6,061 |
| 48. Hart Harold Jr. | $6,009 |
| 49. Leblon Franchising Holdings | $5,944 |
| | |
| --- | --- |
| 50. Irons William L | $5,719 |
| 51. Moton Louise S | $5,552 |
| 52. Woldman David M | $5,514 |
| 53. L3 Realty of Mooresville LLC | $5,152 |
| 54. CRL Investments Comp | $5,076 |
| 55. Jordan Stuart N | $4,941 |
| 56. Haneline Douglas Allen | $4,800 |
| 57. Ingram Property LLC | $4,667 |
| 58. Investment Land Sales INC | $4,632 |
| 59. Millsaps Andrew L | $4,570 |
| | |
| --- | --- |
| 60. Odell International LLC | $4,532 |
| 61. Degroot Lance et al | $4,517 |
| 62. McLean Ronald Cook | $4,441 |
| 63. Dalton Harvey L | $4,372 |
| 64. Lewis Gregory J | $4,323 |
| 65. ST1 LLC | $4,287 |
| 66. Byers Chauncey Emmitt | $4,263 |
| 67. Lakewood Packaging INC | $4,169 |
| 68. Thomas Jean T | $4,148 |
| 69. GCM Holdings LLC | $4,137 |
| | |
| --- | --- |
| 70. Touche LLC | $4,137 |
| 71. Speer Jimmy Dean | $4,072 |
| 72. Benoist Michael E | $4,033 |
| 73. Par Two Properties | $4,033 |
| 74. Fox Ruby B | $4,015 |
| 75. Carter William Henry | $3,974 |
| 76. West End Cafe & Underground | $3,971 |
| 77. Morrison Frederick A | $3,955 |
| 78. Lea Steven John | $3,934 |
| 79. Bowen John | $3,915 |
| | |
| --- | --- |
| 80. Cochrane Cheryl Marie | $3,908 |
| 81. Habul Family Holdings | $3,897 |
| 82. Vallarroel Enrique Ordaz | $3,894 |
| 83. Bain Gennifer Amanda Sharlene | $3,861 |
| 84. Touche LLC | $3,822 |
| 85. Church Brothers Grading | $3,817 |
| 86. Barnes Tracy L | $3,816 |
| 87. Van Auken Robert Bradley | $3,812 |
| 88. HFMI Properties INC | $3,806 |
| 89. Brewer Danny Neal | $3,696 |
| | |
| --- | --- |
| 90. Watson Herman L | $3,686 |
| 91. Sherrill Sylvia | $3,680 |
| 92. Shumaker Ruth D | $3,673 |
| 93. Jarrett Christopher L | $3,649 |
| 94. Weber James P | $3,644 |
| 95. Keller Paul L | $3,638 |
| 96. Brown Sanford C | $3,622 |
| 97. Presby Road LLC | $3,615 |
| 98. O'Connor Patrick J | $3,612 |
| 99. Triple Diamond Land Cattle LLC | $3,526 |
| 100. Jones Lisa Kistler | $3,443 |