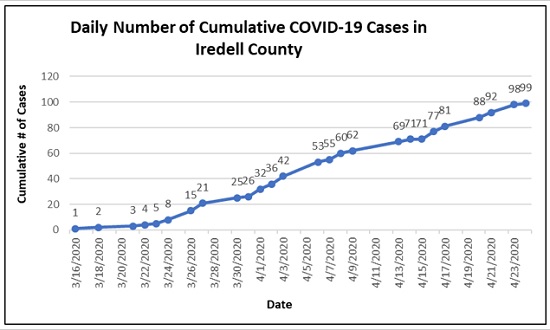 FROM STAFF REPORTS
Iredell County health officials reported the county's fifth COVID-19 related death on Friday afternoon.
"The individual had underlying health conditions and died from complications associated with the novel strain of coronavirus, COVID-19," according to an Iredell County Health Department news release.
In order to protect the families' privacy, no further information about this individual will be released.
There have been 99 confirmed cases, including one new case since Thursday, in Iredell County, including:
♦ 34 people who are currently isolated at home;
♦ 57 people who are assumed recovered;
♦ 3 people who are currently hospitalized: and
♦5 people who have died
The majority of confirmed cases in Iredell County are in the southern end of the county. However, local officials stress that COVID-19 is widespread throughout the community.
Geographic Dispersal of Confirmed COVID-19 Cases in Iredell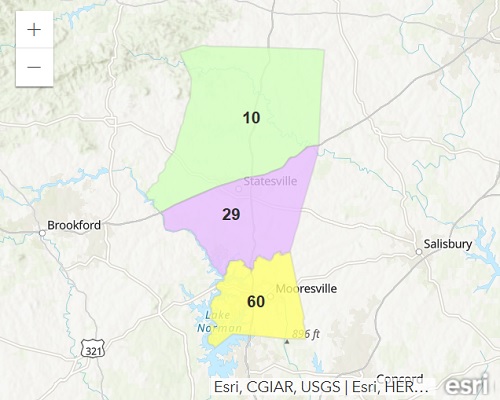 Residents are encouraged to adhere to the governor's stay-at-home order, which has been extended to May 8, wear face masks in public, practice social distancing and wash their hands frequently.
According to the N.C. Department of Health & Human Services, there have been 8,052 laboratory confirmed cases of COVID-19 across the state. Some 269 people have died from the coronavirus in North Carolina, and 477 people remain hospitalized.
There have been more than 900,000 reported cases and 51,445 deaths in the United States.
Globally, there have been 2.79 million reported cases and 196,000 deaths attributed to COVID-19.