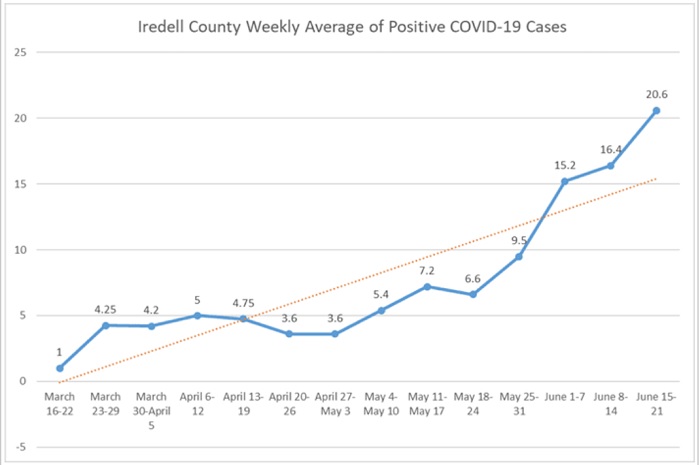 FROM STAFF REPORTS
A ninth person has died from COVID-19 in Iredell County and 14 people are currently hospitalized with complications associated with the coronavirus.
Health officials reported 50 new cases on Monday — the largest single-day increase in the county, raising the overall count to 562 cases.
The Iredell County Health Department does not release personal information about the people who die from COVID-19.
The latest death is the county's third in the past week, and the number of people hospitalized across the county is the highest since the first laboratory confirmed case in the county was reported.
The number of people currently isolating at home in Iredell — currently 238 — is also the most at any point in the county during the pandemic.
According to health officials, 301 people are presumed recovered in Iredell.
Geographic Dispersal of COVID-19 Cases in Iredell
According to local health officials, 190 of the laboratory confirmed cases in Iredell are in the southern end of the county, 235 are in the central region and 137 are in North Iredell.