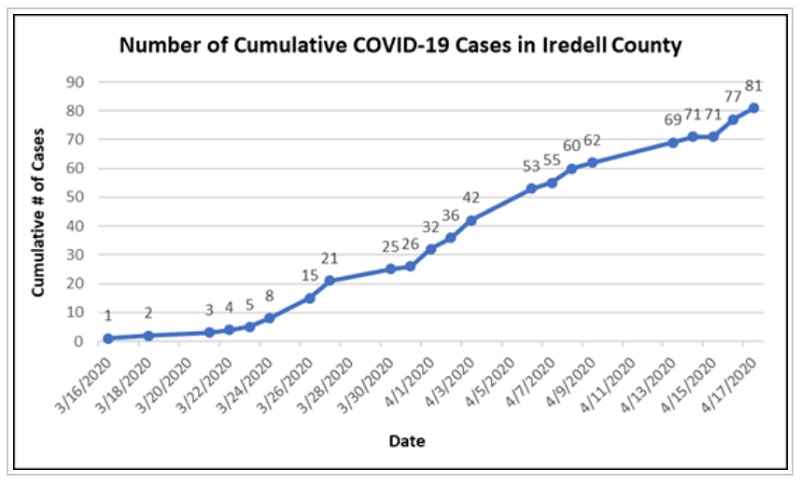 FROM STAFF REPORTS
Iredell County health officials reported four new cases of COVID-19 on Friday afternoon, boosting the number of confirmed cases in the county to 81.
No new deaths were reported in the 24 hours after the county's third COVID-19 related death was reported Thursday.
While the majority of laboratory confirmed cases in the county remain in the southern end of the county, health officials believe the coronavirus is widespread throughout the community.
Residents are encouraged adhere to the governor's stay-at-home order, wear face masks when they have to go out, practice social distancing, and wash their hands frequently.
The N.C. Department of Health & Human Services reported Friday that there have been 5,859 confirmed cases and 152 COVID-19 related deaths in the state.
There have been more than 36,000 deaths in the U.S. and more than 150,000 worldwide.
Geographic Dispersal of Confirmed COVID-19 cases in Iredell County