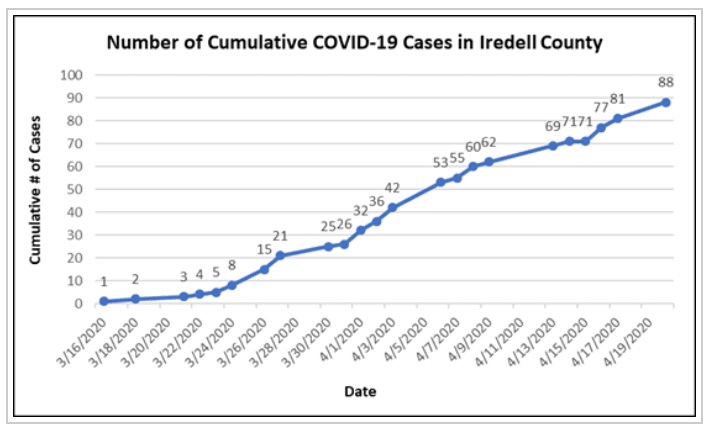 FROM STAFF REPORTS
The Iredell County Health Department reported seven new cases of COVID-19 on Monday, boosting the county's total of confirmed cases to 88.
The new data includes the first confirmed case in the county involving a patient under age 18.
Three people have died in Iredell County from the novel coronavirus.
County officials have stressed that COVID-19 is widespread throughout the community. Residents are encouraged to adhere to the governor's stay-at-home order, practice social distancing, wear face masks and wash their hands frequently.
The number of laboratory-confirmed cases across the state jumped to 6,764 over the weekend, according to the N.C. Department of Health & Human Services. There have been 179 COVID-19 related deaths in North Carolina, and 373 people are currently hospitalized.
There have been more than 41,000 deaths in the U.S. and more than 775,000 confirmed cases.
Geographic Dispersal of Confirmed Cases in Iredell County