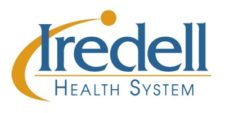 Special to Iredell Free News
Iredell Health System recently welcomed William J. Brown to lead its donor-centered fundraising efforts of its new philanthropic organization, the Iredell Health Foundation.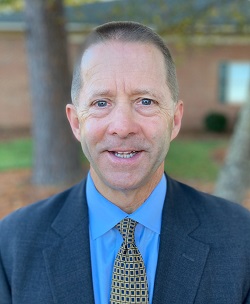 As executive director of the Iredell Health Foundation, Brown will help residents know how they can invest in addressing local healthcare needs and saving lives. He plans to build long-lasting donor relationships with those interested in advancing the nonprofit health system and the community it serves.
During his 35 years of working in philanthropy, Brown has represented seven organizations and generated more than $750 million in charitable support helping people throughout the world. His experience working with hospitals, hospice, and educational organizations includes raising over $15 million in nine months for an open heart surgery center and providing international educational opportunities and $18 million to more than 600 college students in Kosovo, Albania, Greece, Russia, and Lithuania.
Brown has driven philanthropic success by enabling donors to pick whether to make outright contributions or legacy support. By allowing donors to choose how they want to make a difference, he has developed more than 2,500 professional relationships in the U.S. and abroad.
Brown earned a bachelor's degree in communications from the University of Tennessee at Chattanooga and a master's degree in philanthropy & development from St. Mary's University of Minnesota.
He credits his father-in-law, who worked in philanthropy for more than 50 years, for showing him how to be successful in the profession.
"It is all about the donors and finding out their interest, and how I can show them the impact of their gift," Brown said. "If you take care of those who want to support your cause and match that interest with the right organization, program, or project, you will have a successful and joyous career."
LEARN MORE
To learn more about the Iredell Health Foundation or to make a donation, call 704-878-4547.
About Iredell Health System
Iredell Health System includes Iredell Memorial Hospital; Iredell Home Health; Iredell Wound Care & Hyperbaric Center; Community and Corporate Wellness; Occupational Medicine; the Iredell Physician Network and more. Iredell Memorial Hospital is the largest and only nonprofit hospital in Iredell County. The comprehensive healthcare facility has 247 beds; more than 1,700 employees; and has 260 physicians representing various specialties. Centers of excellence include Women's and Children's; Cardiovascular; Cancer; Surgical Services and Wellness & Prevention. The mission of Iredell Health System is to inspire wellbeing. For a comprehensive list of services and programs, visit www.iredellhealth.org.