Special to Iredell Free News
Iredell Health System and Piedmont HealthCare officials have decided they will cease elective surgeries and procedures that are not time sensitive at Iredell Memorial Hospital and both organizations' respective surgery centers out of an abundance of caution for patients and staff.
Gov. Roy Cooper and Dr. Mandy Cohen, Secretary of the N.C. Department of Health and Human Services, sent a directive to hospitals and ambulatory surgery centers Friday to stop performing elective and non-urgent surgeries and procedures effective March 23.
Doing so will preserve staff, limited supplies and bed capacity as the state and country struggle to get ahead of the COVID-19 crisis. This decision in Iredell County is consistent with all larger healthcare systems in the region.
But what classifies as an "elective" surgery or procedure?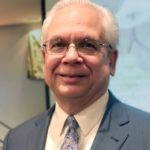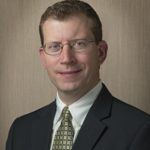 "Elective can be a very broad and vague term and can mean anything from any scheduled procedure to a necessary, time-specific surgery. At this time, we are defining it as anything that is voluntarily scheduled that can be delayed without expected harm to a patient," John Green, president & CEO of Iredell Health System, and Jeff Smith, CEO of Piedmont HealthCare, said in a joint statement.
Examples of an elective surgery or procedure include total joint replacements, cataract removal or preventive screening colonoscopies, just to name a few.
"This does not mean that these are not important and life-altering procedures. All three examples are very important tools in the overall health and wellness of our population," Smith said. "It just means that if they are deferred for 30 or 60 days, it is most likely not going to be life changing for a patient."
Dr. Vivek Trivedi, a gastroenterologist with Piedmont HealthCare, agrees.
"Preventive screening colonoscopies and colorectal adenoma screening is important, but current events are requiring us to triage and focus more on urgent, high risk endoscopic procedures," he said. "Deferring and postponing screening colonoscopies and other non-emergent cases until further notice is the right thing to do."
Any procedure or surgery that is medically necessary to be performed within the next 30 days or if not
performed would be detrimental to the health of the patient will proceed at this time.
"Any case that is time sensitive to someone's health and would result in a dramatically worse outcome for an individual without the surgery will occur as scheduled," Green said. "Examples include acute interventional cardiology procedures to resolve active heart attacks, removal of cancerous tumors and fracture repairs, among many others."
Green and Smith emphasized that the community is at the heart of all that their organizations do, and choosing to reschedule elective surgeries and procedures was a heartbreaking decision.
"Iredell Health System and Piedmont HealthCare are here as your community's local healthcare leaders. We struggle with delaying or limiting any service, but recognize that this is a unique and unprecedented time and look forward to a time, hopefully soon, when this limitation can be lifted," Smith said.
"Taking care of this community is why we are here. The goal of healthcare at this time must be to conserve where necessary, promote education where able to protect, and effectively treat where needed to get us through this pandemic," Green said. "We have a great healthcare team here in Iredell County and we will work together to protect our community. Thank you for understanding and working with us."
As has become common with COVID-19, things continue to change rapidly and the situation is extremely fluid. Additional changes to what surgeries and procedures are performed at local healthcare entities could change again at any time.
"We will continue to follow the guidance of our state and federal agencies to make sure we keep our patients and staff safe," Green said.
Learn More
For more information on COVID-19, visit cdc.gov/COVID19.
About Iredell Health System
Iredell Health System includes Iredell Memorial Hospital; Iredell Home Health; Iredell Wound Care & Hyperbaric Center; Community and Corporate Wellness; Occupational Medicine; the Iredell Physician Network and more. Iredell Memorial Hospital is the largest and only nonprofit hospital in Iredell County. The comprehensive healthcare facility has 247 beds; more than 1,700 employees; and has 260 physicians representing various specialties. Centers of excellence include Women's and Children's; Cardiovascular; Cancer; Surgical Services and Wellness & Prevention. The mission of Iredell Health System is to inspire wellbeing. For a comprehensive list of services and programs, visit www.iredellhealth.org
About Piedmont HealthCare
Piedmont HealthCare is one of the largest physician-owned and professional led multi-specialty groups in North Carolina and the Southeast. We are committed to providing excellent care for the whole family. We have more than 60 convenient locations and nearly 200 physicians and providers across multiple specialties to provide the most innovative medical care for our community.