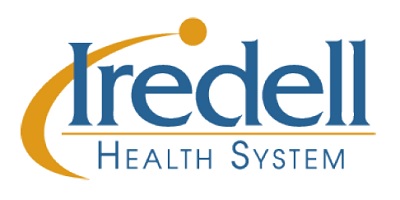 Special to Iredell Free News
With winter and the peak flu season approaching, National Handwashing Awareness Week is appropriately held each year at the beginning of December.
Now in the midst of a growing number of COVID-19 cases, the holiday observing healthy handwashing is more relevant than ever.
Germs, or pathogens, are types of microorganisms that can cause disease. Some germs are resistant to antibiotics, but washing your hands can help prevent the spread of these germs that are becoming difficult to treat. By effectively reducing the spread of germs, washing your hands is one of the best ways to prevent many illnesses, including COVID-19.
Though simple handwashing has always been considered when hands are visibly dirty, scientific discoveries in germ theory have shown the importance of washing our hands even when we don't see something on them. It can still be difficult to take seriously something we don't see or that we feel is not directly affecting us, but COVID-19 has brought handwashing to the forefront of public concern.
"I keep hoping that after this is over, these new habits we're learning to acquire will help us going forward even with seasonal flu and other acquired transmissions," said Pam Gill, Iredell Health System's director of infection prevention.
While circumstances have changed, the basics in infection control have not.
"You need to use them together; handwashing is part of the group of basic techniques to use, but it has to be used with wearing the mask and social distancing to be effective when combating COVID-19," Gill said.
Iredell Memorial has hand sanitizer dispensers placed at its entrances and in all patient rooms. The hospital provides healthcare lotion compatible with latex gloves for its staff, uses hand hygiene monitors to collect data, and educates patients on hand hygiene.
According to the Centers for Disease Control and Prevention (CDC), you should wash your hands: Before preparing or eating food; before touching your eyes, nose, or mouth; before and after changing bandages; after using the restroom; after blowing your nose, coughing, or sneezing; and after touching medical facility surfaces.
"It has to become a habit," Gill said. "We have to constantly make ourselves wash our hands until it becomes a habit and we don't have to think about it anymore, until it just becomes automatic for us."
In addition to consistently scoring highly in hand sanitation, staff across Iredell Health System have proactively advocated for hand hygiene and patient safety over the years through activities such as placing posters in its facilities, choosing new employees each day for a Hand Hygiene Q&A, discussing hand hygiene and infection control at staff meetings, and discussing hand hygiene with staff individually during competency trainings.
Iredell Health System's Director or Rehabilitation Services Darren Smith said, "Within our department, we consistently discuss the importance of handwashing along with general infection prevention techniques. I believe when we continually educate and hold individuals accountable to these standards it gets demonstrated in everyday practice. This team does a great job in taking individual responsibility for infection prevention, understanding hand hygiene saves lives. It is great to work with such a compassionate group of individuals."
For healthcare provers, handwashing is a standard precaution – something that should be used for all patients, all the time.
As a patient, in addition to washing your hands and making sure your visitors wash theirs, it's OK to advocate for clean hands by asking your healthcare provider to wash theirs again before providing care.
"If you see someone not washing their hands, speak up — because we want patients to take a stand with their environment," Gill said.
The American Medical Association advises to avoid coughing or sneezing into your hands and to avoid putting your fingers in your eyes, nose, or mouth.
The CDC recommends washing hands in a specific way to avoid spreading germs – wetting your hands with running water before turning off the tap, followed by lathering with soap and scrubbing for 20 seconds, and finally rinsing under running water.
Fingernails and jewelry worn on hands play major factors in hand hygiene. Those that don't take jewelry off to wash their hands likely end up with microorganisms underneath and within the jewelry, and those with artificial or long fingernails should be able to scrub under their nails.
About Iredell Health System
Iredell Health System includes Iredell Memorial Hospital; Iredell Home Health; Iredell Wound Care & Hyperbaric Center; Community and Corporate Wellness; Occupational Medicine; the Iredell Physician Network and more. Iredell Memorial Hospital is the largest and only nonprofit hospital in Iredell County. The comprehensive healthcare facility has 247 beds; more than 1,700 employees; and has 260 physicians representing various specialties. Centers of excellence include Women's and Children's; Cardiovascular; Cancer; Surgical Services and Wellness & Prevention. The mission of Iredell Health System is to inspire wellbeing. For a comprehensive list of services and programs, visit www.iredellhealth.org.