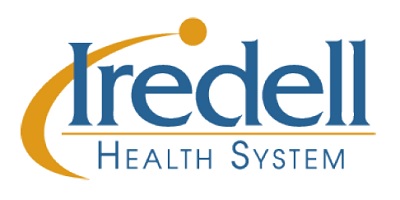 Special to Iredell Free News
Iredell Health System is easing some of its visitor restrictions, initially put in place at the end of March to help protect the safety of patients and staff during the early stages of the COVID-19 pandemic.
Effective Wednesday, June 3, Iredell Memorial Hospital will allow one designated support person to accompany patients seeking treatment or visit those admitted to the hospital. Visitors are limited to one individual per day, and must abide by the following guidelines:
♦ Visitation is open from 8 a.m. to 8 p.m. daily (with the exception of The Birth Place).
♦ Visitors must be age 18 or older.
♦ Visitors for hospitalized patients, Imaging Services, the inpatient Lab, and the Emergency Department must use the Emergency Department entrance (Entrance E). Visitors accompanying patients in Radiation Therapy, Endoscopy, and the Iredell Heart & Vascular Center should use the Main Entrance (Entrance A).
♦ All individuals must sign in before proceeding to the designated area. Registration is required each day and visitors must wear a badge while in the facility.
♦ All visitors must wear a mask for the duration of their visit. Visitors are encouraged to bring their own mask.
♦ Visitors should remain in the designated area for the duration of their visit.
♦ For the safety of patients and staff, permitted visitors are strongly discouraged from switching off with another individual during the duration of the patient's stay.
♦ Patients in isolation, those being treated for COVID-19, or those in the Critical Care Unit may be subject to stricter visitor limitations.
♦ No visitors are permitted in the Skilled Nursing Facility.
♦ Medical Records is currently not open for visitors. All medical records requests should be completed through the Iredell Health System website at iredellhealth.org.
"We know the restrictions we have had in place during the COVID-19 crisis have been difficult for our patients and their loved ones," said John Green, president & CEO of Iredell Health
System. "We appreciate our community's patience as we worked through this trying time, and ask for your ongoing support as we continue to monitor this pandemic and alter our visitation policy as necessary to protect the health of the community as needed."
Others wishing to visit are encouraged to use phone calls and video chats on personal phones or mobile devices to communicate with loved ones until these restrictions are relaxed further.
LEARN MORE
For more information on COVID-19, visit cdc.gov/COVID19.
About Iredell Health System
Iredell Health System includes Iredell Memorial Hospital; Iredell Home Health; Iredell Wound Care & Hyperbaric Center; Community and Corporate Wellness; Occupational Medicine; the Iredell Physician Network and more. Iredell Memorial Hospital is the largest and only nonprofit hospital in Iredell County. The comprehensive healthcare facility has 247 beds; more than 1,700 employees; and has 260 physicians representing various specialties. Centers of excellence include Women's and Children's; Cardiovascular; Cancer; Surgical Services and Wellness & Prevention. The mission of Iredell Health System is to inspire wellbeing. For a comprehensive list of services and programs, visit www.iredellhealth.org.