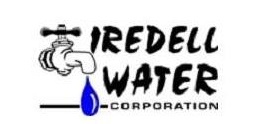 Special to Iredell Free News
In response to growing concerns over the impact of the COVID-19 pandemic, Iredell Water Corporation has announced new measures to provide additional financial relief for its water customers.
Effective immediately, Iredell Water Corporation will not disconnect any residential water service due to non-payment. Iredell Water Corporation will also waive late fees and interest on accounts allowing those experiencing financial difficulty more time to make payments.
Iredell Water Corporation will continue to read water meters and send bills for water usage as usual.
Customers are advised to adhere to established payment schedules to avoid large account balances.
This measure does not waive the required payment of any water utility. Customers experiencing financial hardship due to COVID-19 may request payment plan options by contacting our staff during normal business hours.
Our lobby will remain closed to the public until further notice, but we are still open for business.
Customer Service & Billing Specialists are still available and can be reached calling our office number at 704-876-0672 during normal business hours.
Below are more details on options for bill payment that our customer may use during this time:
• Pay by mail: You may mail your payment to us at P.O. Box 711, Statesville, NC 28687. Please include your bill stub and write your account number on your check.
• Automatic bank draft: The bank draft option offers automatic bill payment each month. There are no additional fees for this service. You may download the form from our website. Please complete the form, sign, and mail form along with a voided check to our office at the address above. The form is available HERE.
• Your Bank's Bill-Pay service: Use your financial institutions bill payment service. Please contact your financial institution for more details. Please allow 3-5 business days for Iredell Water to receive your payment.
• Pay online: Simply by following the green "Bill Pay" buttons at www.iredellwater.com. Please register or login then select 'Pay Bill' from the side menu. This option is available 24 hours a day.
• Pay by phone: Pay your bill over the phone by dialing 1-877-215-5352. You must have your account number to use this service. This service is available 24 hours a day. (Accounts with multiple service locations cannot use this service at this time)
• 24-hour Drop box: Pay your bill by dropping off your payment along with bill stub in the drop box located beside the drive-thru at our office at 571 Jennings Road, Statesville. This option is available 24 hours a day.
Iredell Water Corporation is a non-profit, membership owned water utility serving a population of over 24,000 people in Iredell County. For future updates and news related to Iredell Water Corporation, please visit our website at www.iredellwater.com.