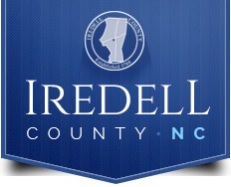 BY KARISSA MILLER
Kristian Hernandez is getting settled into his new job as director of Iredell County Animal Services and Control.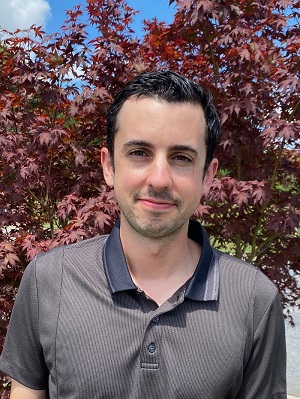 "I like working with animals, but it's not just animals — I like working with people," explained Hernandez, who began his position on June 30. "I like helping out in rough situations or helping people out in tough situations when life gets to be too much. I like stepping in and serving the public."
Hernandez has a variety of experience in both field service and animal shelter operations in California and Connecticut. He has worked as an enforcement officer, a role that he enjoyed, which provided a good foundation to develop Iredell's Animal Services department.
While he is knowledgeable about processes, he is also passionate about animals and family.
Throughout his formative years, Hernandez had dogs, cats and rabbits. He grew up with a dad in the U.S. Air Force, living in various locations across the U.S. and abroad, but said he considers Utah to be home.
"My great great grandfather was in the military and I wanted to serve. I joined the Coast Guard after high school," Hernandez explained.
He said that the lessons he learned from the U.S. Coast Guard are "ingrained" in him and helped shape him into the leader he is today.
As director, he is responsible for making sure the staff follows county animal control ordinances and N.C. shelter regulations.
In addition to the enforcement of laws, Animal Services sets goals through public education, commitments to positive outcomes and by offering special programs and services.
Hernandez said he looks forward to becoming acclimated with partnering agencies and will continue to work hand in hand with the community to get new programs in place.
With the ongoing pandemic, the shelter continues to take extra precautions, including monitoring public occupancy, cleaning more extensively and making sure employees stay safe.
Hernandez said the shelter will once again host a monthly rabies clinic on the second Tuesday of each month. The clinic will offer one- or three-year shots at a low price.
To arrange an appointment for rabies vaccines, adoption, animal intake and for any other questions, call 704-878-5424.
Hours of operation are Monday through Friday from 10:30 a.m. to 5 p.m. and on Saturday, adoption office only, from 10 a.m. to 2 p.m. The shelter is located at 430 Bristol Drive, Statesville.
Want to Help?
The shelter is always in need of donations, large bath towels, canned dog and puppy food, cat litter pan, canned cat food and other items. Items can be brought to the shelter or you can visit their Amazon pet list https://www.amazon.com/gp/registry/wishlist/36OCBLXKTOM6M/ref=bnav_topnav_lists_2