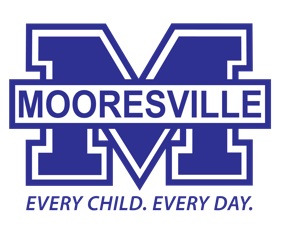 BY MELINDA SKUTNICK
The 2019-2020 school and fiscal year officially came to a close on Thursday morning with the Mooresville Graded School District Board of Education meeting.
The brief meeting, held virtually due to COVID-19, included numerous budget amendments and approvals to end one school year and move into the next.
Said Board Chair Roger Hyatt, "Hard for me to say 'close out the year' because the new year starts next week."
MGSD Chief Financial Officer Terry Haas presented the board with its final budget amendments for the 2019-20 school year. These included increases in revenue to the Before and After School program ($13,000) and more than $266,000 added to nutrition funds received through the state from federal programs providing for school meals during the pandemic. Other district dollars were moved and reallocated, noted Haas, to ensure there were no budget overages for the year.
Eight budget amendments were approved unanimously by the BOE.
Additionally, the five-member Board unanimously approved an interim budget for the upcoming school year.
MGSD still awaits funding information from the N.C. General Assembly to adequately plan a budget for 2020-2021. The approval sought on Thursday, said Haas, will "allow us to pay salaries and usual and ordinary expenses until a budget resolution is approved."
OTHER BUSINESS
Also during Thursday's MGSD Board of Education meeting:
• The Board approved a $12.5 million design build firm contract for renovation projects at Park View and South elementary schools. The contract was awarded to Performance Services Inc. and includes architect and construction fees. In her presentation, Haas called it an "all inclusive" contract.
Superintendent Stephen Mauney noted his confidence in the selected firm and its ability to navigate any unexpected discoveries during renovations – a concern raised by Board member Debbie Marsh.
Said Mauney: "They did a huge amount of work upfront in determining what needed to be done. … They've done a good bit of investigative work. They are wanting to get started as soon as they can."
• A Title I application, presented by Scott Smith, assistant superintendent for elementary instruction, was approved by the Board.
"We did receive our allotment from the feds a little over a week ago," said Smith. "We want to continue the same services that we have been, supporting our schools for our low income [families]."
The application covers Park View and South elementary schools as well as Mooresville Intermediate School and East Mooresville Intermediate School. Smith noted a decrease of $15,000 in funding with MGSD receiving $705,000 toward its Title I services.