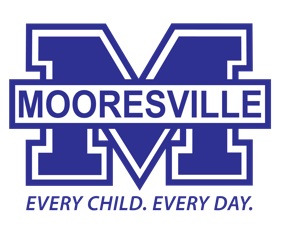 BY MELINDA SKUTNICK
The Mooresville Graded School District's Board of Education reluctantly approved an agreement with the Town of Mooresville for providing childcare services to 60 students during the ongoing pandemic following an extensive discussion of the school district's liability.
Citing worries of liability issues, board members Deborah Marsh and Kerry Pennell expressed concerns for the Remote Learning Facility Agreement – a document that was necessary for continuing assistance to five dozen MGSD students, all of whom are children of Town of Mooresville employees — during this week's board meeting.
The agreement prepared by the Town of Mooresville under direction of the N.C. Department of Health and Human Services and emergency rules that allow third parties, including municipalities, to become remote learning facilities during the COVID-19 pandemic.
The Town of Mooresville is already operating its remote learning facility at capacity to serve children of its employees, including several from neighboring school districts. Those districts, noted Chief Financial Officer Terry Haas, previously contracted with the Town of Mooresville via the same agreement shared at Tuesday's meeting.
The Town of Mooresville's parks and recreation department provides these services at a rate of $25 per week across three of its locations: the Selma Burke Community Center, the War Memorial Center and the Winnie Hooper Center. The remote facility, per NCDHHS regulations, can serve kids from kindergarten through sixth grade.
Marsh raised the first concerns during the discussion. "It looks like we're assuming all the liability, but we have no control over anything," she said, referencing the five-page agreement that notes "MGSD further agrees that it shall be liable for any incidents or occurrences at the Facilities in the same manner that it would be liable if any school-age children were in a building that is approved for school occupancy and which houses any part of the public school system."
The agreement later states that the district must hold comprehensive general liability insurance coverage "in amounts not less than $1,000,000 each occurrence, with a general aggregate of $2,000,000 for both bodily injury and property damage."
Marsh continued by saying that the district would be assuming significant liability despite having no staff or faculty managing the facilities. She also expressed concern for the lack of necessary background checks and typical regulations applied to daycare facilities. Per the emergency order, as Haas and Superintendent Stephen Mauney explained, the tight restrictions set forth under daycare policies were relaxed due to pandemic childcare needs as the school year began.
"On August 5, we received information that we could work with community partners and they did not have to meet the daycare standards to provide services," Haas said in response to board members' questions.
Added Mauney: "We hoped for something that we would be able to provide some childcare and not meet the stringent requirements that daycares have to meet."
Marsh said the agreement was problematic. I'm very uncomfortable with assuming the liability and none of the control," she said.
Pennell echoed Marsh's apprehensions with a series of questions about capped attendance numbers, similar programs conducted with the YMCA, and the specific language used in the agreement. She asked Haas if the services would no longer be provided to MGSD's 60 students if the board did not sign the contract to which Haas stated that services would cease for those children.
Said Marsh: "We definitely need low-cost options for families located in places where they have physical access to it as well. But it's like, at this point, there are families that are already taking advantage of it and we would be the bad guys jerking it out from under them."
Following continued discussion among the entire board as well as the board attorney, who clarified the document's language, the board was at a stalemate with no motion to approve or deny.
The conversation continued with a second request for a motion.
"'Every child, every day.' So moved," said Marsh, mentioning the district's slogan.
Board member Gregory Whitfield seconded the motion, which was reluctantly approved by all board members.
The MGSD Board of Education will host a special meeting on September 23 with its next regular meeting on October 20 at 6 p.m. at the Mooresville High School Performing Arts Center.
OTHER BUSINESS
Also at the Tuesday MGSD Board of Education meeting:
♦ Chief Operating Officer Michael Royal shared that Park View and South elementary schools closed fully in late August due to the discovery of mold. This finding was reported by custodial staff and is currently undergoing treatment as well as remediation to ensure it doesn't happen again. Royal said that air quality testing indicated a "perfect storm of three different factors" that created the schools' mold issue: older HVAC systems without dehumidification, an extremely humid Mooresville summer and a lack of people in the building. "Humans actually act as dehumidifiers," added Royal.
Ongoing renovations at both schools will include replacement of the HVAC systems to current machinery that regulates humidity. Additional cleaning and tests are underway. Other district schools were tested, reported Royal, but no other issues have been found. Park View Elementary is expected to reopen to staff next week with an anticipated reopening of South Elementary by October following continued containment and cleaning.
♦ The board recognized its monthly recipient for its ABCD Awards – Angel Tomlin, human resources/finance pre-employment and benefits assistant.
♦ Royal presented an extracurricular participation proposal to the Board. Citing a desire among many MMS and MHS families to have their children participate in extracurricular activities this school year, Royal shared a detailed proposal for the return of athletics and performing arts at both schools as well as ROTC at MHS.
Truncated seasons for athletics were noted with requests to resume activities such as the Pride in Motion Marching Band, drama and chorus. Staff at MMS and MHS, said Royal, support returning to optional workouts and meetings, which were canceled in the summer due to the pandemic, as early as September 28. No action was taken on this proposal.
♦ Haas presented a first reading to numerous board policies, including professional and staff development, board member technology use, emergency closings, communicable diseases and resignation. Forty-three policies were shared ranging from minor word changes to two new additions.
These items are slated for approval in October. Haas also re-presented numerous changes – deletions, additions and revisions – to other board policies, including Title IX, which tackles topics such as discrimination, harassment and sexual assault. The policies were approved contingently and unanimously in August to meet federal deadlines. The board unanimously provided final approval at the Tuesday meeting.