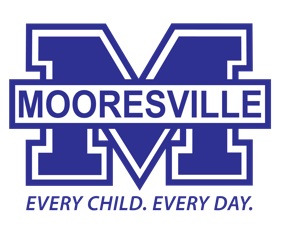 BY MELINDA SKUTNICK
The Mooresville Graded School District Board of Education and MGSD staff are focused on summertime programs for students as well planning for the upcoming 2020-21 school year in light of the ongoing COVID-19 pandemic. Addressing gaps in education and reaching students through traditional and nontraditional formats dominated the discussion during Tuesday's board meeting.
"We need to determine where our gaps are, what level our students are on," said Superintendent Stephen Mauney.
The 2020-21 school year will begin with a variety of assessments to gauge incoming students at various grade levels.
Scott Smith, assistant superintendent for elementary instruction and technology, noted that testing of new fourth-graders – among other students – will occur in the first 10 days of school in August. "It's a barometer or measure to see where we are … We know there are going to be gaps and we are addressing those already."
Todd Black, assistant superintendent for secondary instruction and career and technical education, said the district would take the same approach with high school students. "We're planning pre-assessments in math and English to see where our kids are. It's not a graded test. This is to see where some of the deficiencies are so we can see, in the first week of school at least, that we bring those students back up to grade level."
Several programs throughout this summer will aid in preparing students for the new school year. On Tuesday, the Board learned about plans for optional summer workout plans for Mooresville High School athletes, optional virtual educational enrichment for kindergarten through third grade, optional learning for high school students and a standard summer school option at MHS, to be held during the last two weeks of July.
The plan for 2020's MHS summer school is online learning; however, Black added, "we hope for the best that this pandemic will allow us to meet face-to-face."
Based on the current status of COVID-19 in North Carolina, Mauney said he doesn't "anticipate that being something we'll be able to do."
Roughly 95 to 120 high school students have been identified as needing summer school, noted Black.
The Board also received detailed information about the digital learning conducted during the final months of the 2019-20 school year – beneficial insight as MGSD prepares for more digital learning in the future. Smith and Black referenced a recent virtual-learning survey of parents across all grade levels. Respondents shared opinions about the digital learning measures employed during COVID-19, the successes and the areas where improvement is needed for future remote learning. MGSD has planned a full week of remote learning for October in the 2020-21 school year.
"The response was overwhelmingly positive and parents were extremely grateful to our staff during that time," said Smith, also reporting that elementary parents noted shortcomings in areas such as taking attendance and "more synchronus instruction."
Among MHS parents, Black said they sought engaging activities for their children in addition to more details about teacher office hours.
"The high school went much more smoothly than any school that I'm aware of … And if we go back to online, I feel much, much better about how our virtual learning plan will look in the fall," he added.
Smith and Black continue to sift through survey responses as they craft a comprehensive remote learning plan, which is due to the N.C. Department of Public Instruction by July 20.
As MGSD continues to look ahead to the 2020-21 school year, three plans for reopening schools are underway. Mauney said these plans follow a directive and guidance from the N.C. Department of Health and Human Services. Plan A will incorporate minimum social distancing standards while Plan B focuses on moderate social distancing and the strictest version, Plan C, addresses extreme social distancing with remote learning only.
"These plans contain multiple sections that our districts must address," said Mauney, noting topics such as transportation, athletics, in-classroom instruction and "what social distancing will look like."
"I feel confident in Mooresville Graded that the plans that we put together will continue to exceed expectations," Mauney said.
The superintendent said he anticipates sharing a draft of each plan with the Board, staff, parents and other Iredell County agencies in the coming weeks. He said the district should receive guidance about which plan to enact from the office of Gov. Roy Cooper by mid-July.
OTHER BUSINESS
Also at the Tuesday MGSD Board of Education meeting:
• Chief Financial Officer Terry Haas reported that more than 131,000 hot meals (breakfast and lunch) have been served to students up to age 18 since late March and the temporary closure of MGSD schools. Meals continue to be available Monday through Thursday at Park View and South elementary schools from 11 a.m. to 1 p.m. For full information, contact the school nutrition office at 704-658-2639.
• Haas noted that the MGSD still awaits district funding information from the N.C. General Assembly "to know where we're going to be this year." She said a "very difficult year" is expected as MGSD incorporates COVID-19 protocols, including expensive items such as hand and cleaning sanitizers. "We are looking to get that information and hit the ground running."
• Chief Operations Officer Michael Royal provided a summary report of the district's drug testing program for the 2019-20 school year. Although fewer students were tested due to school closures in March, Royal noted success within the program as well as costs below the $10,000 budget. Of the 115 students tested in 2019-20, 90 students were at MHS with 25 students at Mooresville Middle School; three students in total tested positive for an illegal drug, which Royal mentioned was marijuana in all circumstances. Mauney said that following another year of complete testing and data, "there's some analysis that can be done. Unfortunately, we didn't get a full year's worth of data this year to be able to apply to it. Now that we are starting to have some data, we can start to make some judgments or theories on the impact of the program on deterring that kind of behavior."
NEXT MEETING
The MGSD Board of Education typically meets twice each June and will meet next virtually on June 25 at 8:30 a.m.