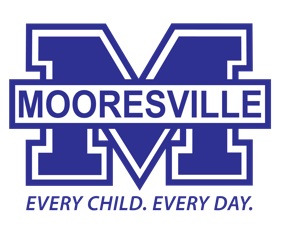 Special to Iredell Free News
To prevent further spread of COVID-19, Mooresville Graded School District officials decided Wednesday to close South Elementary School to in-person learning through Friday, November 27.
Starting Thursday, South Elementary students will revert to Plan C virtual learning until returning to in-person learning on Monday, November 30, after Thanksgiving Break.
Since Monday, the district has received notice of four positive COVID-19 cases at South Elementary. In addition, there have been 29 close contacts identified since Monday. Some 39 students and teachers are required to stay home due to COVID-like symptoms as outlined in NCDHHS guidelines.
Due to these increasing infections, as well as challenges created by the number of staff being quarantined, the district determined it was "unsafe to conduct school in-person," according to a statement from MGSD.
When district officials decided to bring the K-5 schools back to school for in-person learning at 100 percent capacity, they were aware this scenario could occur and notified parents of that possibility.
"We apologize for the burden this places on our parents; however, we will always strive to make decisions we feel are in the best interest of our stakeholders, and we will not sacrifice the safety of our students and staff," MGSD officials said in the news release. "While our custodians and staff are working tirelessly to keep our schools clean and disinfected, we want to also ask that parents and staff follow all precautionary measures when outside of the school setting to help keep our schools safe and open for in-person learning.
District staff will continue to closely monitor COVID-related data at all schools and will take appropriate action to keep our students and staff safe. At this point the numbers at other MGSD schools do not warrant further action.
"We do want to remind everyone that the numbers can change quickly and therefore we all must be ready to return to a virtual learning environment upon very short notice," district officials said.