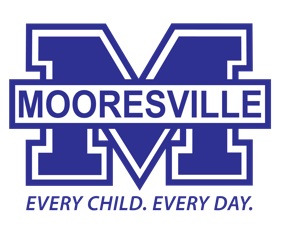 BY MELINDA SKUTNICK
The Mooresville Graded School District Board of Education heard discussed a potential return to the classroom by students later this school year during its regular meeting.
The board's three-hour meeting at the Mooresville High School Performing Arts Center was heavily focused on the district's current Plan C and a future move into Plan B or an introduced Plan C+.
Although leadership will revisit the topic at a special meeting on September 23 at 6 p.m. in the same location, MGSD officials delivered preliminary reports on Tuesday about virtual versus in-person instruction. Three parents also took to the microphone to share their sentiments during the public comment portion of the meeting.
Said Melissa Campbell of Muirfield Drive who has a son in kindergarten: "Although he has an excellent teacher, I feel that he is not benefitting from virtual learning."
She urged the board to reconsider its full virtual plan for the first nine weeks of classes. "I am more than willing to follow any guidelines set forth to keep my child and other children safe in the school building."
Parent Heather Durkee used her allotted three minutes to echo Campbell's remarks and speak about the difficulties of working full-time while aiding her children with virtual learning. "I don't know what to do or who to turn to," she said. "[My daughter] is drowning and I feel there is no way to rise above it. My kids are done with the computer. … I worry about if we stay virtual, what this will do to their lives. … My heart hurts because many of these children are getting left behind."
In contrast, MGSD administrators shared positive commentary about the progress of virtual education thus far in the district's first school weeks. The new school year began on August 17.
"Overall, with where we are in Plan C, instruction is going very well. We are seeing great things. Attendance is good and students are being engaged," said Scott Smith, assistant superintendent for elementary instruction. He reported that 94 percent of kindergarten through sixth-grade students have completed their pre-assessments in math and reading and now the district is identifying areas where students need additional support.
Attendance in the virtual environment, said Superintendent Stephen Mauney, is averaging 96 percent across MGSD. "We might be 97 percent on a normal year so that's good news."
Following an inquiry from board member Deborah Marsh, Mauney explained that attendance is taken in the virtual environment in two ways: students who are logged in and participating in virtual classes as well as those who complete the assigned work following an excused "live" absence, such as a sick student.
The board gained an even fuller picture of its current Plan C – approved in July and planned for the school year's first nine weeks – during the evening's instructional highlight. Four teachers representing various grade levels shared a "day in the life" of virtual learning, including what was going well and what challenges they faced. All four highlighted positives and negatives, ranging from improved and meaningful relationships with students to the daily collaboration among peers and the difficulties with technology, engagement and loss of instructional time.
Twenty-two-year MGSD veteran Mike Fulton teaches seventh-grade English and Language Arts at Mooresville Middle School. He discussed challenges such as guilt for the extra hours that he's putting toward his classes rather than his family and worry for the students falling behind. However, he is "growing as an educator. I'm definitely getting out of my comfort zone … I've learned to adapt in a virtual world."
Fulton said his students are mostly adapting, too. "Roughly 80 percent of my students think virtual learning is okay or good. But it's that 20 percent that are struggling. It's just one of those situations where you wish you could jump through the screen and help them."
Although gratitude, creative teaching strategies and uplifting stories were shared by the four presenting educators, an overwhelming theme also emerged: virtual learning can be improved and some in-person instruction is needed.
Added Fulton: "One change that can be made – we need to help our EC kids."
Mauney, Smith and other administrators mentioned on numerous occasions throughout the meeting that the district would be considering its transition into an alternative plan from the all-virtual Plan C. Both Plan B, which combines synchronous and asynchronous instruction, and a newly introduced Plan C+ were discussed in brief.
At the K-3 level, Smith provided a high-level view of the potential changes, saying, "The big difference that we are looking at … is they'll still have the two days of live instruction, but on the three days that they are not there, since we have provided laptops, they can do asynchronous instruction."
The presented Plans B and C+ are the same for these elementary students. Increased changes and challenges come at the 6-12 grade levels due to larger class sizes and fewer classrooms, yet a need to continue adhering to six-foot social distancing guidelines as mandated by Gov. Roy Cooper.
The plans, which will be further discussed at the September 23 special meeting, include students in sixth through twelfth grades returning for just one day of in-person instruction as well as possibilities for "live" online instruction and other increased measures for reaching struggling students.
Said Marsh while discussing EC students returning to the classroom, "We are in unchartered waters and I would err on the side of doing what our most needy children need."
Tanae Sump-McLean, MGSD's chief communications officer, shared the criteria that the district will use for its next course of action toward reopening schools: scientific data, instructional quality, operations, logistics and safety.
The Board of Education will consider the data as well as public comments – a full hour has been set aside to hear from the community – at its September 23 meeting as it makes plans for the second quarter of the 2020-2021 academic year. The meeting begins at 6 p.m. in the MHS Performing Arts Center.