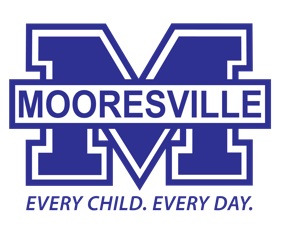 BY MELINDA SKUTNICK
The Mooresville Graded School District Board of Education on Tuesday officially approved a proposal to name the district's new school after artist and educator Selma Burke.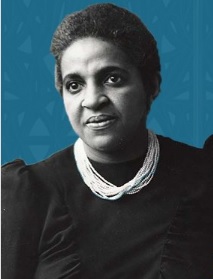 Selma Burke Middle School will be built off Rinehardt Road. Construction is expected to begin in late spring of 2021.
The MGSD board unanimously approved the school's name following a brief discussion about the name's significance.
Board member Leon Pridgen voiced his support for the tribute to Burke.
"It makes a statement about us as a community," Pridgen said. "Not necessarily where we come from, but where we are trying to go."
An African American woman who was born in 1900, Burke was an educator and artist in the Harlem Renaissance movement who hailed from Mooresville. She is most famously known in local and national history for creating the artistic portrait of President Franklin D. Roosevelt that inspired his profile on the dime.
"When we talk about diversity and inclusion, we want to be intentional," Pridgen said. "I think this name speaks to that. That is, for me, one of the loudest names in this community. And, respectfully, I wholeheartedly agree with the name Selma Burke Middle."
In March, Iredell County voters passed two school bond referendums – by more than 60 percent – which included a bond that would fund construction of the new MGSD middle school to serve the southern end's growing population. This $35 million school, which will have a capacity of about 900 students, is slated for a 70-acre parcel just north of Lancaster's BBQ off Rinehardt Road in Mooresville.
Chief Operations Officer Michael Royal detailed the process that led to school being named for Burke.
Two rounds of public, staff, student and family input were sought in recent weeks. Three finalists emerged from the process, which were presented Tuesday to the Board: North Mooresville Middle School, Rinehardt Road Middle School and Selma Burke Middle School.
Among those three finalists, Superintendent Stephen Mauney recommended Selma Burke Middle, setting a precedent in the MGSD. As board member Deborah Marsh pointed out, MGSD has tended to use geographical markers for school names as opposed to ones honoring locally historical figures.
"Yes, it has been the tradition to not name the schools after people," she said. "That's been the safe and easy way of going about the process. I do think that, as a board moving forward, because we are potentially taking this step, we may need to look at the policy …"
Mauney explained that his recommendation followed a "very well put together process" that solicited significant feedback. More than 1,100 votes were cast in the two rounds of voting.
Board member Kerry Pennell said that her first preference was North Mooresville Middle School "to keep it consistent as well throughout the district."
Following a motion by Pridgen, the board unanimously approved Selma Burke Middle School for the future school's name. Its branded colors and mascot, said Mauney, will be an internal decision based on recommendations from the conducted surveys.
OTHER BUSINESS
Also at the Tuesday MGSD Board of Education meeting:
♦ The board recognized its monthly recipient for its ABCD Awards – Anna Ballentine, school nutrition manager for South Elementary School.
♦ Scott Smith, assistant superintendent for elementary instruction and technology, noted an upcoming refresh of the technology equipment used across the district. At the October meeting, the board approved the sale of curren technology property and the reallocation of funds toward new Apple devices, which are used across the district and grade levels. The new lease includes three years of payments at a total of $1,121,236.84 for new laptops and iPads across grade K-12, both students and teachers. Those devices are currently being processed and tagged for MGSD use with deployment to high school students to "hopefully start … next Friday or the Monday, Tuesday before Thanksgiving," said Smith. He added that the technology department "wants to get them their new machines before exams" with every district device being "swapped out before Christmas."
♦ Chief Financial Officer Terry Haas reported breakfast participation in the school nutrition program "way beyond anything we've had before." She attributed that to elementary school staff providing breakfast in the classroom since K-5 students returned to school full-time two weeks ago. Lunch participation, she continued, is approximately 30 percent; this trails behind the typical average of 50-60 percent. Said Haas, "I'm hopeful that, as the year goes on, we'll improve those numbers."
♦ The board received a first reading of several board policy changes. Haas, who presented these items on Tuesday, noted that they are "mostly minor technical changes or policy name changes."
NEXT MEETING
The next regular Board of Education meeting is scheduled for 6 p.m. on December 8, at the Mooresville High School Performing Arts Center.