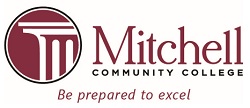 Special to Iredell Free News
Mitchell Community College congratulates the following students who made the full-time and part-time Dean's List for the summer semester 2020.
To be eligible for the full-time Dean's List, a student must be enrolled for at least 12 semester hours and earn a quality point average of 3.5 or higher with no grade below a C. To be eligible for the part-time Dean's List, a student must be enrolled in at least six semester hours, but less than 12 and earn a quality point average of 3.5 or higher with no grade below a C. (Courses beginning with a course number of 0 are not computed in the GPA calculation.)
Full-Time
♦ Charlotte – Jordan Wyke
♦ Davidson – Yankun Wang
♦ Mocksville – Genny Wooten
♦ Mooresville – Michael Tobin, Brittany Wardrip
♦ Statesville – Jeb Ayscue, Elizabeth Baldwin, Hailey Bradshaw, Lacey Brown, Ashley Fox, Jacqueline Mansfield, Priyaben Mavani, Haden Mitchell, Christopher Thompson
♦ Troutman – Zachary Tolman
♦ Willow Spring – James Stewart
Part-Time
♦ Advance – Austin Freidt
♦ Asheboro – Meredith Reid
♦ Catawba – Gerardo Ochoa-Barcenas
♦ Charlotte – Marian Catahan, Josefina Lorda Taylor, Christina Williams
♦ Claremont – KevinStarnes
♦ Cleveland – Eden Astrach, Anjli Romero, ChaseTaylor
♦ Conover – Ketah White
♦ Cooleemee – Marlin Forpomes
♦ Cornelius – Kayla Gamble, John McDougall, Amanda Picton, Stephen Swan
♦ Davidson – Kaylee Delaney, Catherine Doheny, Emory Keel, Griffin Lynch, Ella Stahlschmidt, Madison Vlazny, Caroline Wood, Mary Yukich
♦ Hamptonville – Lillian Barnard, Tiffany Bell
♦ Harmony – Lesley Gonzalez, Lindsey Hughes, Robin McGuirt, Jose Mendez
♦ Hickory – Ioana Costescu, SaraGodbold
♦ Huntersville – Or Avsian, Pk Ksor, Leah Lashley
♦ Kernersville – Samantha Stilling
♦ Mooresville – Kyleigh Amero, Andrew Anastasio, Vivien Anderson, Sydney Armstrong, Cameron Arnold, Carson Arnold, Breanna Ballance, Emmie Baltich, Abigail Banzhof, Shea Barfield, Shamus Beatty, Samantha Beaver, Micah Beekley, Danielle Blade, Hannah Brown, William Buchholz, Alyssa Buoniconti, Carl Carrender, Alison Castillo, Liza Christiansen, Serena Christie, Dina Clemente, Michaela Coffey, Kayden Colby, Carter Cooke, Wyatt Cox, Ryan Crume, Abigail D'Amico, Matthew Decker, Henry DiLeo, Brooke Edenfield, Heather Eng, William Euton, Lauren Finter, Jonathan Fogle, Kailey Fornasier, Rebekah Franklin, Brandy Frasier, Christopher Fry, Aaliyah Garcia, Shannon Geraghty, Megan Gibson, Rachel Godfrey, Isabella Gomez, Savannah Harris, Michelle Hearn, Brenna Herbst, Lydia Hohlowski, Lara Hull, Adrianna Hynson, Yogita Kathrotiya, Madison Ketchie, Brandon Kipp, Melanie Kisting, Samuel Kozoman, Abigail Kurtz, David Kushner, Julia Labine, Sarah Landis, Benjamin Lessin, Christy Lewis, Madison Ligh, Austin Little, Kolby Lofgren, Samantha Logan, Chloe Loth, Stephanie Lowe, Anna Lowery, Olivia Mankos, Alexis Maroulakis, Vittoria Mazzone, Tiyana McCleave, Liam McGarrigle, Elyse McKeown, Collin McLean, Makayla McMinn, Kaitlyn McPeak, Ann Miller, Joshua Miller, Rachelle Moffitt, Catherine Norton, Benjamin Nuss, Sarah Nuss, Debranna Okyere-Boateng, Samantha Olsen, Kira Orellana, Ashlei Pangle, Anthony Pansini, Haley Perryman, Riley Pfyffer, Cade Piper, Lucy Polzin, Sara Pross, Carli Prpich, Connie Reed, Olivia Reilly, Owen Revier, Gary Rider, Christine Robbins, Tyler Rosaschi, Lauren Ruckman, Luke Ruggieri, Nazar Rush, Faith Ryoti, Hannah Sanders, Maggie Selman, Shylaja Senthilkumar, Raj Shah, Colin Shannon, Brantley Sherrill, Anastasiia Shumeiko, Reggie Sidberry, KellySiglinger, Juliet Sitler, Teagan Slade, Chloe Smalley, Brooklynne Smith, Joshua Smith, Michael Smith, Nicholas Smith, Madisen Snipes, KathleenSobolewski, Deborah Stewart, Steven Stroupe, Melissa Tarpin, Steven Testa, Trinity Tevepaugh, Shriya Thakkar, Mary Tharpe, Amelia Thomas, Ashley Thomas, Nathon Trimberger, Alleah Trunzo, Katelyn Urban, Mara Vicario, Shawna Vreeland, Kathryn Wilkowski, Nicholas Zoll
♦ Mount Ulla – Alicia Mills
♦ Olin – Addison York
♦ Salisbury – Christina Kleinsorge, Corban Usry
♦ Sherrills Ford – Michaela Colella
♦ Statesville – Maggie Abbott, Jackeline Aguirre, Jasmine Aguirre, Emilee Alanis, Deshawn Alexander, April Dawn Anderson, Oliverio Anselmo, Wyatt Bell, Sydney Bradford, Jessica Briceno, Logan Brooks, Jamilah Brown, Leah Brown, Nicholas Bullin, Tiara Byerly, Juntra Campbell, Nataly Carcamo, Billy Cleveland, Courtney Compton, Jennifer Corrales-S, Tracy Cowan, Zachary Cranor, Brooke Craver, Connor Dalton, Kennedi Dees, Kimberly Demarce, Sarah Dolan, Caroline Drum, Julia Duquette, Jennifer Enos, Olivia Frisella, Christofer Gonzaga, Karen Gonzalez, Chloe Gray, Inez Haley, Christian Hamel, Hallie Harmon, Elyssa Harvey, Olivia Henderson, Brittanie Holder, Alexandria Horne, Rhilynn Horner, Andrew Jackson, Kesean Jackson, Kloe-Morgan Johnson, Lance Johnson, Jasmine Jones, Isaac Kauffman, Lakelyn Kennedy, LaBron Lackey, Aslan LaClair, Luke Lanier, Christian Leonard, Samantha Mansfield, Lily Martin, Rigoberto Marulanda Salas, Jessica Mason, Heather Motley, Breanna Nguyen, Brian Nichols, Christian Nicholson, Jacob Norman, Reese Ostwalt, Ebin Pergerson, Amber Potts, Kasey Rife, Olivia Roach, Lili Robbins, Layden Rodecker, Parker Rufty, Cassidy Sain, Christopher Scarborough, Elizabeth Selves, Muskan Shakir, Hunter Shook, Cameron Sinclair, Erin Sipes, Stacy Smith, Taylor Smith, Josiah Southern, Maelyn Southers, Jacob Sowers, Lauren Sterling, Sydney Stevenson, Chloe Sundman, Kendall Thompson, Karli Townsell, Olivia Townsell, Steve Trevino Rivas, Brooklyn Trivett, Kirsten Ward, Joseph Wiles, Timothy Wood, Brixon Wuellner, Jessie Zacholl
♦ Stony Point – Rachel Gray, Savannah Stewart
♦ Taylorsville – Kayla Guy
♦ Tobaccoville – Dustin Gordon
♦ Troutman – Mary Bacon, David William Bellingham, Christa Burden, Julia Ann Chapman, Aubreigh Heisler, Daniel Laffin, Grace Lemings, Noelle McDermott, Nicole Monroe, Camryn Nooner, Taylor Pettit, Kaycee Pitcher, Cateria Redmon, Benjamin Russell, Jodi Smith, Grace Tang
♦ Union Grove – Martha Heafner
♦ Wilson – Zachary Foster
♦ Winston Salem – Khadija Smithers
About MItchell Community College
Mitchell Community College serves 9,000 students annually through a variety of curriculum, continuing education and workforce development programs. With campuses in Statesville and Mooresville, Mitchell offers quality, affordable education options to residents of Iredell County and the surrounding area. For more information, visit www.mitchellcc.edu or call (704) 878-3200 (Statesville Campus) or (704) 663-1923 (Mooresville Campus).