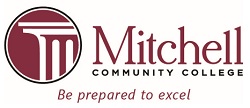 Special to Iredell Free News
Mitchell Community College will host a virtual panel discussion on the college's Basic Law Enforcement Training (BLET) program and fiscal support for local law enforcement agencies.
The college will hold a Zoom panel conversation on Tuesday, August 4, from 6 to 7:30 p.m.
Panelists will include staff and instructors from Mitchell's BLET program as well as representatives of local law enforcement agencies.
Pre-registration for this panel discussion is required and is limited to the first 300 participants. Participants will be able to submit questions for panelists to answer after the discussion.
REGISTER
To register, visit mitchellcc.edu/BLET-Zoom
This meeting will be recorded, captioned, and made available for later viewing.