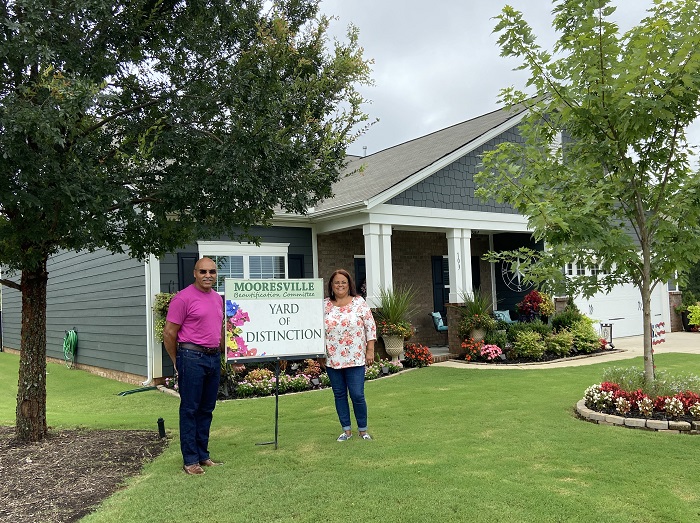 Special to Iredell Free News
Mooresville's Beautification Committee presented its most recent Yard of Distinction Award to Mario and Yolanda Diaz for their yard at 103 West Neel Ranch Road in the Heritage at Neel Ranch subdivision.
The purpose of the Beautification Committee is to implement, recommend and recognize actions that beautify and enhance the Town of Mooresville and its quality of life. The committee consists of town residents or business owners within the corporate limits of the town.
LEARN MORE
For more information or to nominate a property, call Tim Brown at 704-799-8019.