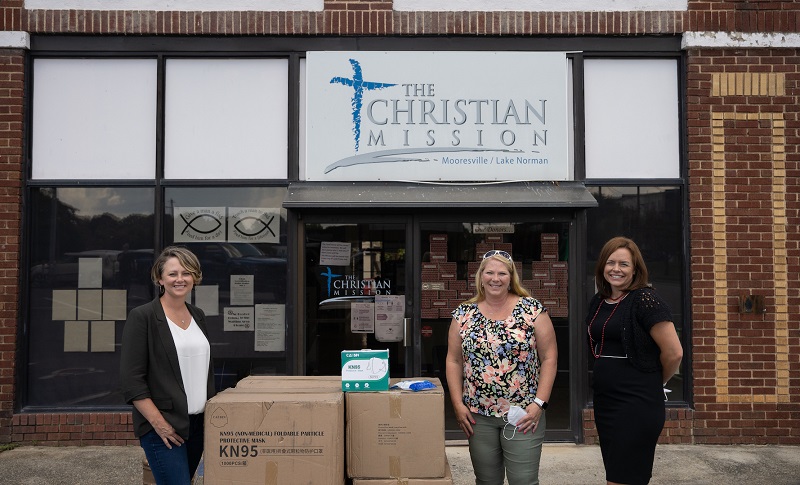 Special to Iredell Free News
Mooresville residents and business owners Todd and Tara Youngblood donated a total of 14,000 N95 masks to the Christian Mission and the HealthReach Community Clinic, both of which are located in Mooresville.
Tara Youngblood, the CEO of Kryo Inc., utilized her business connections with China to import the masks and make the donations on behalf of her company.
Kryo Inc. is the creator of ChiliSleep products. The couple chose to donate the masks locally to support the community they call home.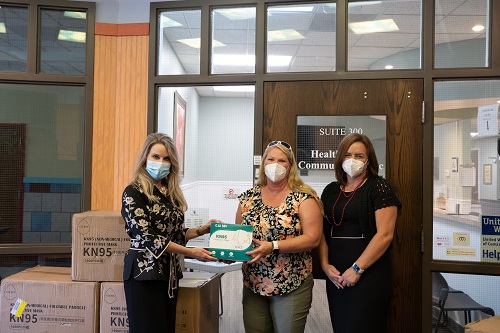 The HealthReach Community Clinic, which provides free medical care and medications to uninsured, low-income residents of Iredell County, and the Christian Mission, which provides crisis assistance to families in need, both issued requests and were ecstatic to learn they would be receiving such large donations.
"These masks will allow our clients, volunteers, and employees to be protected as we continue to provide essential services and meet the needs of our community," said Amy Lacount, executive director of the Christian Mission. "It also gives us peace of mind knowing we have the proper equipment for months to come. We are so grateful for such a generous donation."
Senator Vickie Sawyer (R-Iredell, Yadkin), who helped coordinate the distribution effort, was present for the mask delivery.
"I'm honored to know Todd and Tara as friends and am grateful to have been included in this effort. Thank you for this generous donation allowing both the Clinic and the Mission to continue serving our community safely," Sawyer said.
"We could not believe our great fortune when Sen. Sawyer's office told us this incredible news. Our clinic has resumed serving patients in person and even provides COVID-19 testing on-site. We simply could not provide these services without N95 masks. Thanks to the Youngbloods, we are now well-equipped to serve our neighbors in need!" said Sabrina Niggel, executive director of the HealthReach Community Clinic.
The Youngbloods hope that their donations will help both facilities continue to operate safely while providing vital services to the community.
"We've chosen these two entities because they share our passion for providing for others and giving more than receiving. We hope that with this donation, we can increase access to quality protective essentials, regardless of income or financial situation," Tara Youngblood said.