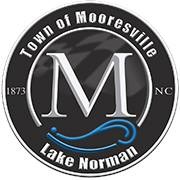 FROM STAFF REPORTS
Mooresville town commissioners on Monday approved a professional services contract for the first stage of the East West Connector Project.
RK&K will be paid more than $1.7 million for the design, right-of-way acquisition, utility relocation and railroad coordination for phase I of the project.
Construction of the $21,730,195 project is scheduled to begin in 2022.The project includes approximately 9,000 feet of new three-lane and four-lane road connecting Langtree Road to Highway 115.
This project is the first phase of a larger road network that will eventually allow traffic to make a direct east-west connection from Highway 3 to Interstate 77 at Exit 31.
More than $13.7 million in federal funding has been designated for the project. The town's share is $8.1 million, which includes right-of-way donation valued at $5.24 million and $2.8 million in local funds.
Funding approved for expansion of fleet management facility
Commissioners also voted unanimously to awarded a $1,820,500 contract to Encompass Building Group for the construction of an expansion to the town's fleet management facility.
Th project totals 3,280 square feet of space, including 2,205 square feet for heavy-duty equipment and 1,080 square feet for light engine work.
Also included in the project are the creation of 18 additional parking spaces in front of the facility.
OTHER BUSINESS
In other business:
♦ Commissioners approved a request from the Police Department to purchase 17 patrol vehicles in the amount of $640,934. Funds were approved in the FY2021 budget.
♦ Commissioners approved a request from the Police Department to approve and fund Year 2 of the three-year N.C. Governor's Highway Safety Program for the traffic enforcement unit. The grant will fund two Police Officers from October 1, 2020 – September 30, 2021 at 70 percent with a Town match of 30 percent.
♦ Authorized the Town Manager to enter into a contract with Iredell County to allow for reimbursement in an amount up to $984,711.40 for allowable related COVID-19 expenditures. Current expenditures in the amount of $119,260.15 have been submitted to Iredell County, which will be covered under this agreement and which now includes the second round of CARES ACT funding. Staff is working to identify future expenses.